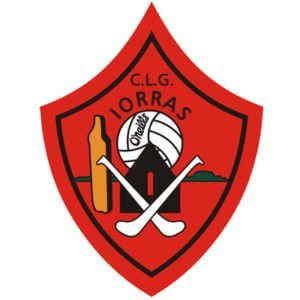 Ainm an Chlub: CLG Iorras
Dathanna an Chlub/Club Colours: Dearg agus Dubh
Alternative Colours: Glas agus Ban
Club Ground: Crampsey Park, Straid, Clonmany, Co. Donegal

Latest Club Notes – Iorrás
Club Iorras 50/50 – February winners: €1,000 – Claire Wilson O'Donnell, Main Street, Clonmany. €500- Eileen and Martin Gallagher, Urrismana. €100 by 5: Neil McGonigle, Roxtown; Ann McColgan, C/o Karen O'Donnell; Barry Walsh, Ballyliffin.; Roger and Anna Doherty, Urrismana and Neil Grant, Riverside.
Congratulations

 to all winners this month and as we come to the end of Year 4 of this Club Iorras Monthly draw a massive Thanks to all who support the club in this fundraising draw.. Promoters will be in touch in next days about the new year cycle starting in March.
Lotto results for last week- t
he numbers drawn were 3, 6, 15 and 28. There were no Jackpot Winners. €20 Winners are: Patricia Devlin, Altahalla; Caitlin Moyne, Limerick and Annagh; Kevin Kelly, Dunaff; Carol Doherty, 18 Gaddyduff, Clonmany and Carol Ivers, Dunaff. This week's Draw will be on Thursday with a Jackpot now of €3,800. Entries can be done online or via the lotto envelopes in the local shops. Winning envelopes can be picked up in 
Sinéad's Creations
 shop.
Membership 2022- 
reminder all adult and underage players that they are not insured unless they are registered and membership paid before any training commences in club gym or pitches. This is in the interest of club, Parents/Guardians and the club player. Can all please register now on 
www.foireann.ie.
Fees for 2022; Adult membership/Players Ladies/Men €50: Adult Member non-Playing is €30;  Student Playing €40 and underage €10. 
The Club Year 2019
Our Golden Jubilee year- Celebrating 50 years of Urris GAA –  a year of celebration for the club, from humble beginnings in 1969 the club reached a milestone of 50 years of football, fun and friendship. From the launch of Family Fun Day in June to our 50th Banquet in October we celebrated our history and we salute all members, committee and players past and present. The club launched a publication on the history of the club "From Humble Beginnings to Crampsey Park" at the banquet covering our club history from 1969-2019. On the field of play our Reserve team won the Junior B Championship and a number of trophies were won at underage level too.
Our senior footballers endured a mixed bag of results throughout the league campaign – the annual push for promotion falling short for a second successive year. Looking back, a brace of one-point defeats at the hands of Na Rossa and Naomh Padraig, matches we probably should have won, told the tale in the end.
In the Junior A Championship , Urris were grouped with Convoy and Robert Emmet's . A spirted second half performance generated a draw in Convoy and this was followed by a win at home against the Castlefin men. Na Rossa lurked in the quarter-final and in what turned out to be a disappointing performance, Urris exited the competition by 2-08 to 0-10 following extra time. After the match Sean Paul Doherty stepped down as team manager but much thanks must go to him, Michael Doherty (S), John Gibbons, Martin Kelly and Brian Grant for the time and committement given to the senior panel.
The reserves too had a mixed bag of results in the league as it was not always easy to get games arranged. But, they delivered the perfect full stop in our 50th year when they beat Letterkenny Gaels to win the 2019 Donegal Junior B Championship. It took an injury time goal from substitute Paul McConalogue to provide the difference in a pulsating final at O'Donnell Park, Letterkenny on October 12th. The first half was an end-to-end thriller with Alan Harrington, Shane Doherty and Peter Devlin sharp up front for Urris. The second half was another cracker and a real nip and tuck affair. In the end Urris outscored their opponents by 3-11 to 4-7. A one point lead to deliver a famous victory in a special year for the club. John Farren managed the successful winning team.
The club was well represented in the Donegal Masters this year with three players lining out, Sean McDaid, Adrian Doherty and Peter Devlin. All enjoyed great success culminating in winning the All Ireland Masters title.
In another busy year at under-age much credit must be paid to all coaches, parents and all who help out with our boys and girls from U-8 to minor. Pride of place goes to Donal Kelly's U-16 boys who won the county Division 2 Shield in August beating Kilcar  in Newtown.
The U-12 girls won the Inishowen C final and the U-11 girls won the Inishowen Division one final in October. Our U-12 boys won the Gerry O'Neill B final beating Buncrana by 2-8 to 1-8. To cap off their year the U-12 boys had an enjoyable day out in Croke Park at the activity day with a tour of the stadium and playing on the Croke Park pitch in September along with their coaches Stephen Cooney and Bernard Mullins.
Dara Harkin and Oisin Doherty were member of Donegal and Inishowen development teams this year.
2019 Roll of Honour:
Donegal Junior B Championship winners.
U-16 Boys County Division 2 Shield Winners.
U-12 Boys Inishowen B winners.
U-11 Girls Inishowen A winners.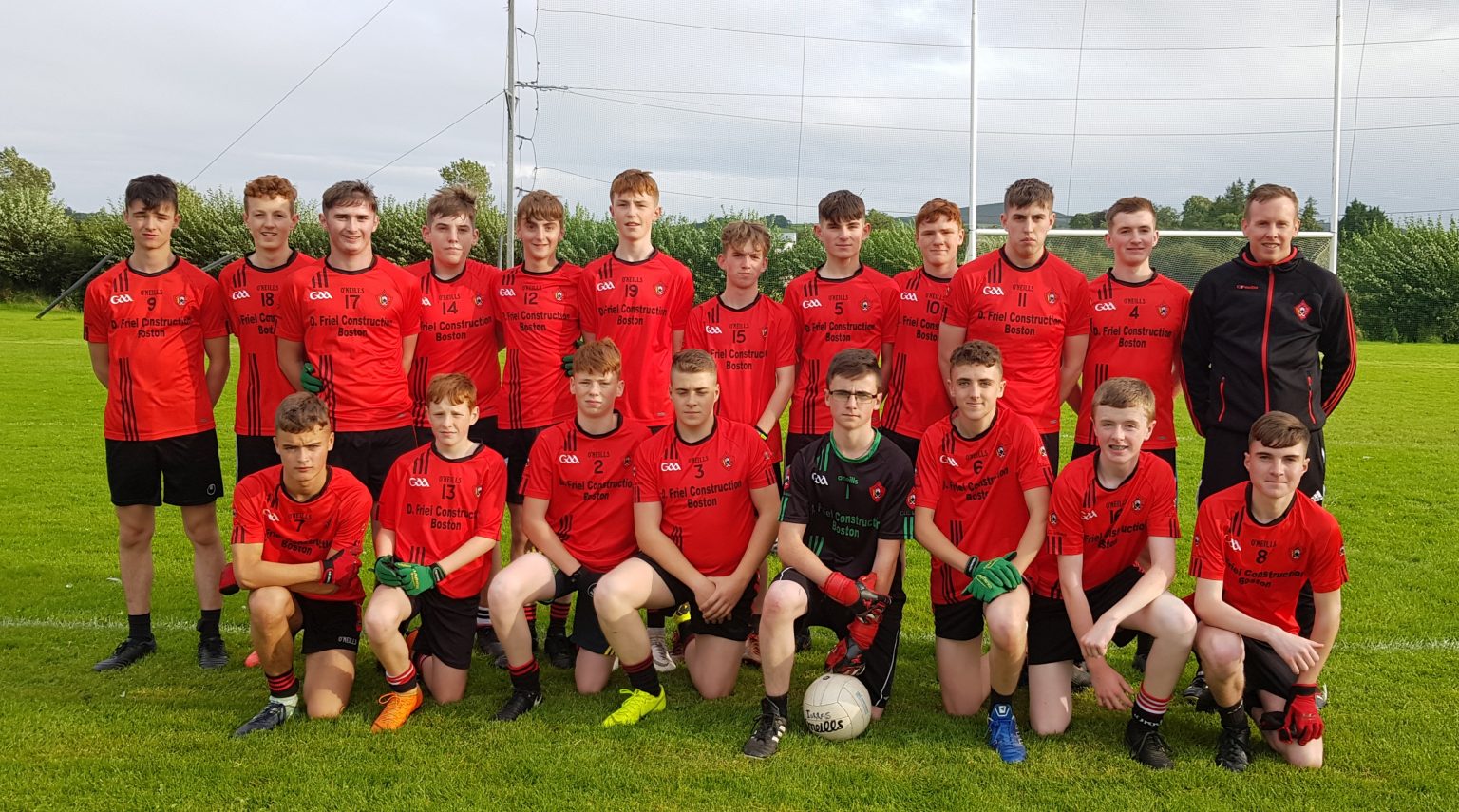 | | | | |
| --- | --- | --- | --- |
| Cathaoirleach | Mark Gilmore | mark@ehagroup.co.uk | 086 6076826 |
| Rúnaí | Clint Marron | Secretary.Urris.Donegal@gaa.ie Dunaff, Clonmany | 087 1692159 |
| Cisteoir | Brian Grant | brian.grant86@icloud.com | 087 7700230 |
| Oifigeach Caidreamh Poiblí | Rose Kelly | Pro.Urris.Donegal@gaa.ie rosiekelly28@eircom.net | 087 7770639 |
| Oifigeach Oiliúna | Michael Doherty, Sean Paul Doherty, Danny Kelly, Nicola Lagan | Michaeldoherty77@hotmail.com | 087 9975610 |
| Oifigeach Coimirce Leanaí | Susan McCarron | susanmccarron@gmx.com | 086 3945954 |
| Oifigeach Club Sláinte | Grace Hession | gracehession7@gmail.com | 086 354616 |
| Oifigeach Cultúr | Mark Gilmore | mark@ehagroup.co.uk | 086 6076826 |
| Ball an Bhord Contae: 1 | John J Friel | frieljj@eircom.net Dunaff, Clonmany | 086 0523550 |
| Ball an Bhord Contae: 2 | Mark Gilmore | mark@ehagroup.co.uk | 086 6076826 |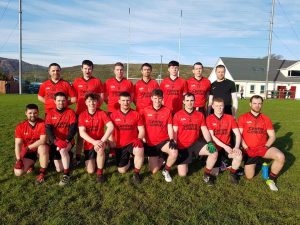 Urris Seniors Apr 6, 2019
Urris Seniors Apr 6, 2019
| | | | |
| --- | --- | --- | --- |
| Cathaoirleach | Mark Gilmore | mark@ehagroup.co.uk | 086 6076826 |
| Rúnaí | Clint Marron | secretary.urris.donegal@gaa.ie | 087 1692159 |
| Oifigeach Caidreamh Poiblí | Rose Kelly | pro.urris.donegal@gaa.ie | 087 7770639 |
| Toscairí an Bhoird Réigiúnaigh | Clint Marron | secretary.urris.donegal@gaa.ie | 087 1692159 |
| Faoi-7 | Michael Grant | | 086 3425564 |
| Faoi-9 | Ollie Walsh | | 086 8274376 |
| Faoi-11 | Patrick McDaid | | 086 600045 |
| Faoi-13 | Bernard Mullins | | 086 4089482 |
| Faoi-15 | Michael Doherty | | 087 9975610 |
| Faoi-17 | John Farren | | 086 0563003 |
Club review of the decade 2010-19
A decade of much celebration at Urris GAA on and off the field of play. 2014 will live long in the memory of all in the club, we opened our new clubhouse with superb facilities now on par with any in the county. On the playing field our senior men  won the Junior A Championship and went on to have a great run in the Ulster Junior Football Championship just coming up short in the Ulster final. But the days out in Ballybofey, Breffni and Clones will stay in the memory of all players, coaches and supporters for years to come.
Following on from our underage success in 2009 the club in this decade has fielded teams from U-8 to minor of both boys and girls with success in Inishowen and at county level.
On the cultural side it was a decade of success in both Scór na nÓg and Scór Sinsear with success achieved in Inishowen and Donegal. Acts went on to compete in Ulster finals too in both competitions.
CLG Urris would like to acknowledge all the work put in across the club by its many volunteers this and every year, its unseen work in many cases. The club would like to express sympathy to all members and their families who suffered bereavments during the year.
Fifty years done- so as 2019 nears completion and another chapter will open in 2020. Here's hoping for another fifty years of fun, friendship and football at Urris GAA Club for all members at home and abroad.