Ainm an Chlub: Cloich Cheann Fhaola
Dathanna an Chlub/Club Colours: Gorm agus Bán
Alternative Colours: Bán agus Gorm
Club Ground: Pairc Naomh Fhionnain, An Fhalcarrach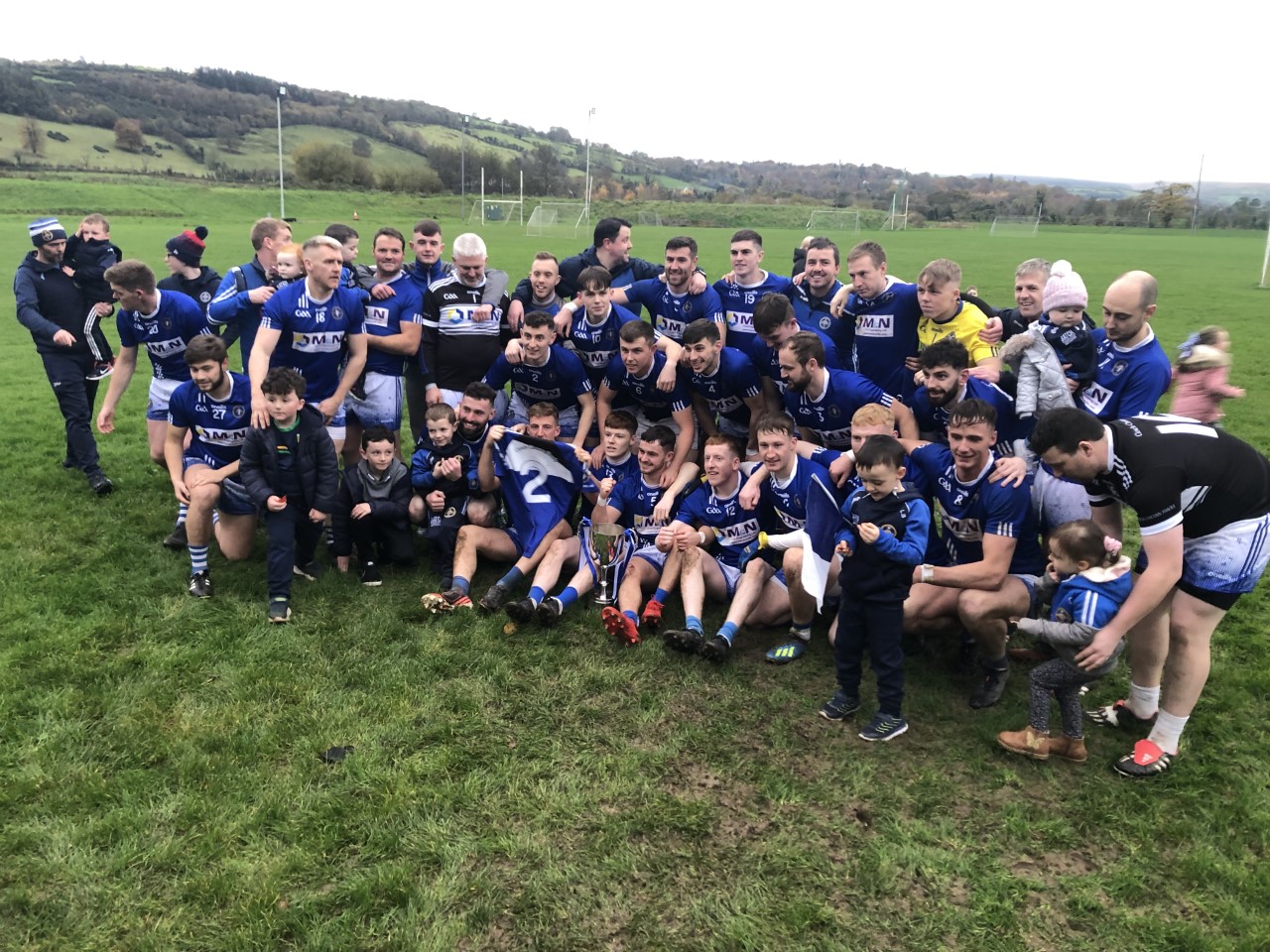 Latest Notes Cloich Cheann Fhaola
Club executive meeting 
The monthly club executive meeting will take place on Thursday, 26th January in Aras Aoidh Ruaidh from 8pm. All executive committee members are asked to attend.
Last few days for Last One Standing
The Juvenile Hurling committee with the support of Mr G's are once again challenging you to test your football knowledge by picking a winning team for each of the seven rounds of the upcoming National League. There's €250 up for grabs, but the only catch is that you can only pick each team once! So, if you'd like to test your football smarts, just contact any member of the committee, or text or WhatsApp John Larkin on 086-1076883. There are a number of ways to take part and pay electronically using Revolut, KlubFunder, and as always you can pay in cold hard cash. Closing date for entries is Friday, 27th January. Thanks as ever to Mr G's Liam Gallen for his sponsorship and his tireless support over the years. It's massively appreciated.
Club registration 
We ask all club members to start thinking about submitting their club registration. To facilitate registration we have an online option on Klubfunder.com available. Click on the link or search for 'Aodh Ruadh Ballyshannon' on the Klubfunder.com site. Membership can also be paid to Gerry Ferguson at Ferguson's Jewellers. Players can also download registration forms from aodhruadh.org and submit this along with the relevant fee directly to their manager. It is essential all players are signed up club members. Non-members are not covered by the GAA's injury insurance scheme and cannot line out for the club. Adult members will receive first priority for the club's allocation of All-Ireland final tickets in the event of Donegal contesting the decider. Only adult members registered by 31st March may vote at the club AGM. 
Pat's Bus bash in the Bridgend  
This Saturday night, 21st January, 9pm, Pat McGrath will celebrate his 70th birthday party in the Bridgend, and he will use the night as a fund-raiser, with all proceeds going to the Donegal Cancer Bus. He is extending a big invite all Aodh Ruadh club members to attend what promises to be a fun-filled night. There will be an auction and raffle on the night, MCed by Billy Grimes, and music by John Meehan and Jason Kelly. Hope to see ye there!
Ladies football
It was a busy few days for our representatives on various county squads. Big congratulations to Cáit Gillespie who made her senior inter-county debut in the Division 1 National League clash between Donegal and Galway. Cáit also bagged a nomination at half forward for the Gaelic Life Club Team of the Year, and we wish her the best of luck on the night. Well done also to Emma O'Donnell, Ellen Monaghan, Laoise Foy, Cadhla Gillespie and Rachel Gillespie who were part of the under 14 Donegal team who took on Mayo over the weekend.
Return of the Dinner Dance!
The Aodh Ruadh Dinner Dance makes its long-awaited return on Saturday, 4th February in Dorrian's Imperial Hotel. It has been three long years since the last dinner dance, so we are all looking forward to what should be a big night of craic and celebration. Thankfully the club had a successful 2022 on a number of fronts, so we have quite a bit of achievement to mark. We will also be belatedly remembering the 25th anniversary of the club's only senior ladies title, claimed by the class of 1995. In addition, we will be inducting a club legend into our Hall of Fame, as well as distributing all our usual individual awards on the night. Doors open at 6pm and the proceedings commence at 7pm with a banquet, followed by presentation of awards and then music from The Rockhill Ramblers. Tickets, priced €35 are available online now from Klubfunder.com, or you can also book tickets by contacting club Secretary Lisa McTernan on 085-1061456.
Calling all coaches!
This Tuesday Aodh Ruadh Academy are welcoming Ulster GAA coach to introduce their new ABC programme of coaching. The sessions will take place on each Tuesday in the Mercy Hall from 8pm to 9.30pm. The sessions are aimed at coaches of our younger boys and girls, and we invite all coaches of under 5s, under 7s and under 9s, and any parents or guardians of these groups who have no experience, but would like to get involved. There is also an open invite to any club members interested in getting involved in coaching. The programme covers the first stage of the new Player Development Pathway. A specific programme of skills and activities has been developed on user friendly coaching cards for coaches with little or no experience. The aim of the programme is to support the developmental stages of all children, regardless of ability and offer a variety of progressive, challenging and fun activities, including warm-up games and skill development activities. The advantage to all club coaches is that all activities can be set up quickly and easily, involving large or small numbers. We look forward to seeing a great turn out this Tuesday in the Mercy Hall!
Scór na nÓg
We are looking for acts to represent the club in Céilí Dancing, Solo Singing, Recitation, Ballad Group or Historical Presentation. If anyone might be interested or wants more information, you can contact Eamonn Martin Maguire at eamonnmartinmaguire@gmail.com.
Ballyshannon Bingo
Bingo resumes this Tuesday after a weather interruption last week. Apologies for any inconvenience caused. All books bought for the online game last week are valid for this week. We've a great prize fund of up to €2,700 to play for this week including €900 snowball and €500 Jackpot. Online players can buy their books by 4.30pm Tuesday at the Aodh Ruadh page on KlubFunder.com. Online players looking for their books early can buy before 2pm Monday to get their books emailed on Monday evening. Players coming to the Abbey Centre can buy their books on arrival at 7.45pm. First game at 8.30pm. Thank you as always for playing and please spread the word and bring along a friend.
Aodh Ruadh lotto
There was no winner of the Aodh Ruadh Lotto jackpot of €9,400. The winning numbers drawn were 1, 5, 8, 11, 13 and 17. In the lucky dip prizes of €20 were won by Turlough McIntyre, Ann McGowan, Regina Ayers, Mary B Butler and Catherine McKee. The next draw is for a jackpot of €9,500 on Sunday in Pat's Bar. Lotto tickets are available in Kernan's Spar and Pearse O'Neill's. You can play also play the lotto online. Log onto klubfunder.com and then search for and select Aodh Ruadh Ballyshannon. Users can now avail of the auto-renew option to play the same line every week until they decide to stop when they pay using Stripe. If you're not in, you can't win!
The lotto team for McCosker's Centra on Saturday is: SENIOR HURLERS.
Unsubscribe
If you no longer want to receive the weekly Aodh Ruadh club notes email, or have subscribed in error, please email info@aodhruadh.org stating that you want to be remove from the Aodh Ruadh mailing list.
~~~~~~~~~~~~~~~~~~~~~~~~~~~ 
~~~~~~~~~~~~~~~~~~~~~~~~~~~ 
John Hughes, PRO, Aodh Ruadh GAA, Ballyshannon, County Donegal.
Eoin Ó hAodha, OCP, Aodh Ruadh CLG, Béal Átha Seanaigh, Contae Dhún na nGall.
H: 071-9852843 
M: 087-6431805 
~~~~~~~~~~~~~~~~~~~~~~~~~~~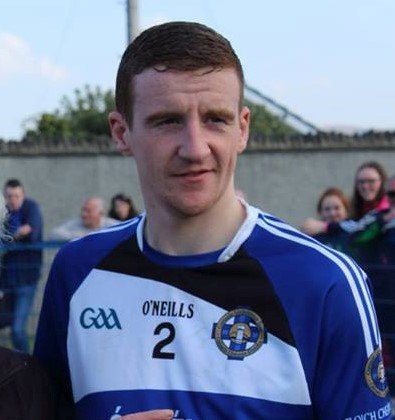 Review of the Decade – 2010-19
We held the County Comórtas Peile na Gaeltacht finals twice (2011 & 2017) while also hosting the National finals in 2011; winning the Senior National title in 2011. In 2012 we won Co. Board Gaeltacht club of the year.  In 2017 our seniors won the County CPnaG and progressed to the finals in Tourmakeady.
Our reserves have a great track record in championship winning the Intermediate B in 2010, 2016 & 2019. They also won the Senior B championship in 2012. They also have league titles to their name – winning Div2 in 2012 and again in 2014. In 2014 our seniors won the Intermediate Final & reached Ulster Semi final; in that same year Cloughaneely won County Board Intermediate club of the year and Gaeltacht club of the year awards. In 2017 Cloughaneely were promoted to Div 1 and have managed to retain that status for 2020.
In 2011 our ladies won the Donegal Ladies JFC; but lost to Iniskeen in the Ulster Semi. In 2013 they were also crowned Donegal Gaeltacht Intermediate champions.
We are delighted to have our underage teams showing so well recently. Our minors won both league and championship county finals in 2016. In that same year the U-14's claimed the Div2 League title. In 2017 our U-16's were Div3 League and Championship winners. 2019 has been a particularly successful year; our U-13's reached the county final; our U-14's won Div1 B championship and our U-16's were Div 2A winners!
We upgraded our facilities in the early 2012 to include a top of the range gym in our clubhouse which continues to be improved in recent years. In May 2019 redevelopment of our pitch and training area began with a new sand based pitch being put down – PCC was our home pitch for 2019.
We were proud to have many players over the past 10 years represent the club at the various stages of county level. Most recent is Jason McGee who has played at county level from minor right up to senior level. At minor he won both Ulster League and championship titles; a team which Michael Mulhern was also a part of. McGee also made history for the club by bringing the clubs first ever county senior Ulster medal home in 2019! Our ladies also represented at county level with Róisin Curran captaining the Donegal team that won Ulster U-18 M.F.C in 2013; she was also part of 2015 U-21 team who won the All-Ireland B Final alongside Evelyn McGinley!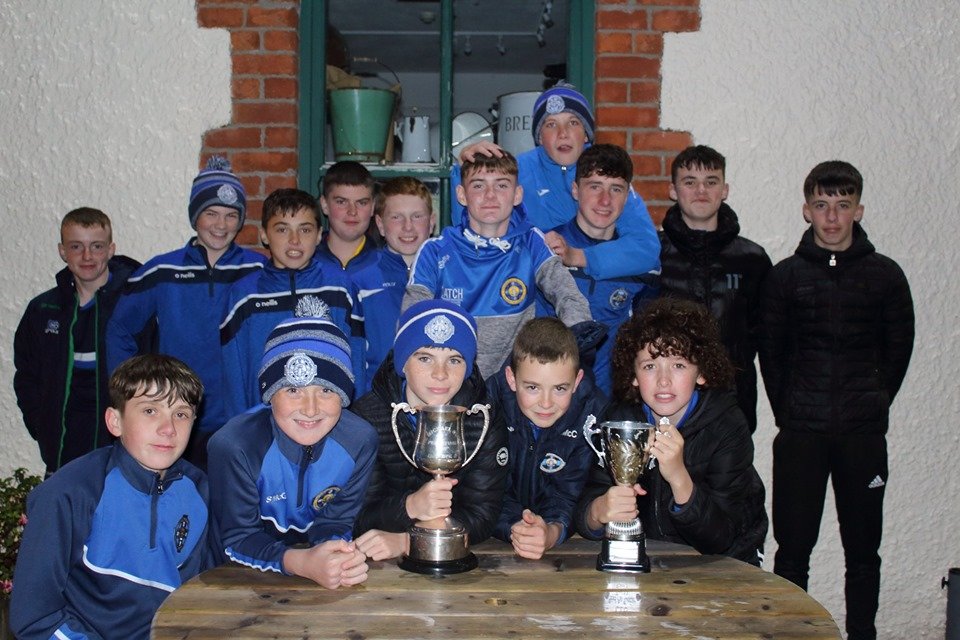 Senior Club Officer Board
| Oifigeach/Officer | Ainm/Name | E-mail Address | Fón/Telephone |
| --- | --- | --- | --- |
| Cathaoirleach | Seosamh MacGairbheith | josephmcgarvey63@icloud.com Baile Chonaill, An Fhál Carrach | 086 8904314 |
| Runaí | Nora Noc Gearailt | secretary.cloughaneely.donegal@gaa.ie | 086 902 4888 |
| Cisteoir | Ciaran MacGairbheith | cmg.ciaran@hotmail.com | 087 2279155 |
| Oifigeach Caidreamh Poiblí | Conor Ó'Gallachóir | pro.cloughaneely.donegal@gaa.ie | 086 323 3813 |
| Oifigeach Oiliúna | Sésn Pol O'Gallachóir | jpgallagher15@gmail.com | 086 2698063 |
| Oifigeach Coimirce Leanaí | Denise Ní Laoire Uí Cheallaigh | Denise.oleary@hotmail.com | 087 212 6222 |
| Oifigeach Club Sláinte | Amy Ní hEarcáin | harkinamy@gmail.com | 087 053 0954 |
| Oifigeach ScórOifigeach na Gaeilge | Conchúr Ó'Gallachóir | conorgally@gmail.com | 0863233813 |
| Ball an Bhord Contae 1 | Donnchadh O'Dubhchóin | denis.doohan@openeir.ie | 0851742953 |
| Ball an Bhord Contae 2 | Blaine Ó'Maolagáin | blainemaolagain@donegaletb.ie | 0877903020 |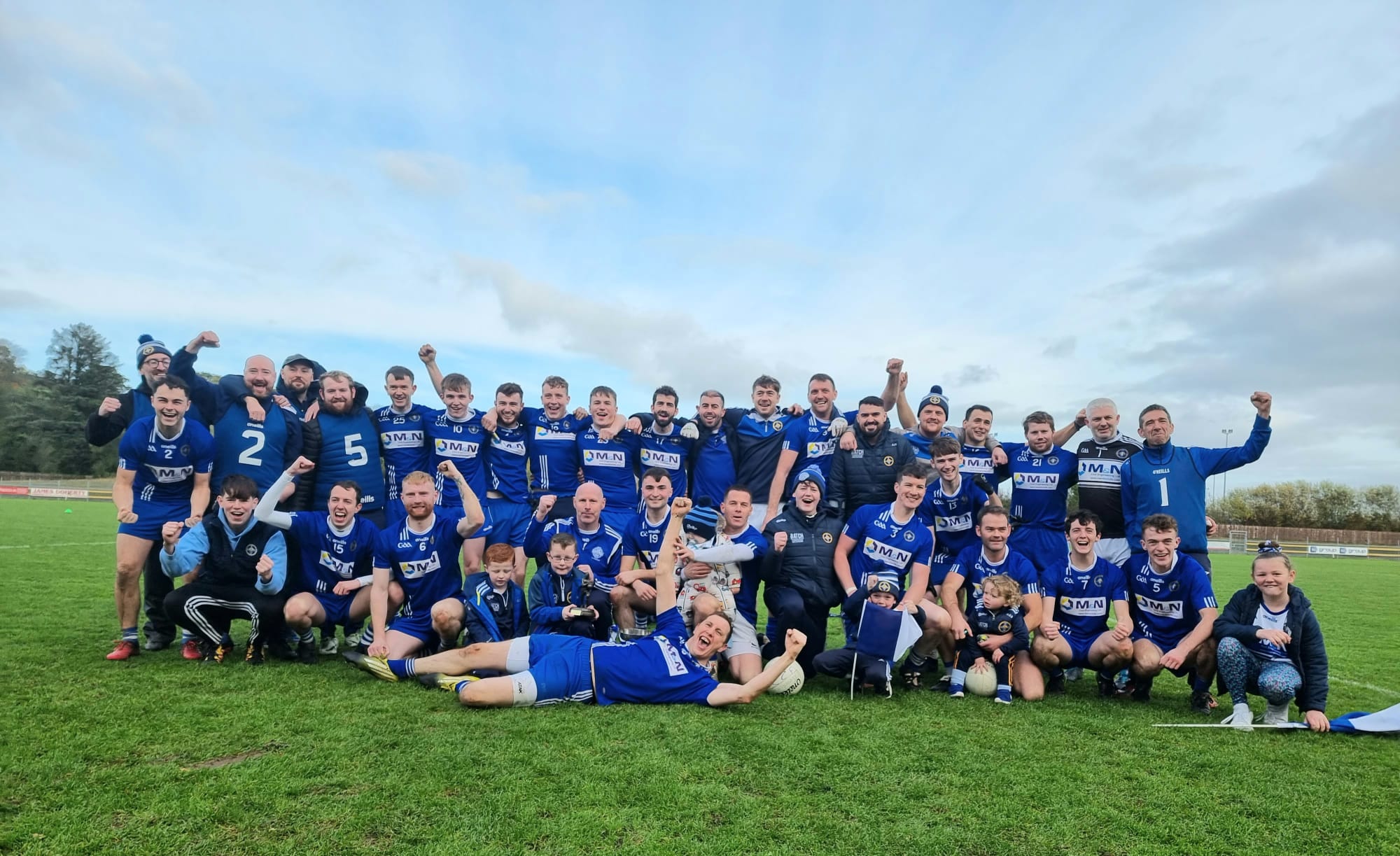 | Oifigeach/Officer | Ainm/Name | E-mail Address | Fón/Telephone |
| --- | --- | --- | --- |
| Cathaoirleach | Kevin O Scanláin | kevinscanlon78@gmail.com | 087 9350554 |
| Runaí | Eibhlín Ui Scanláin | eibhlincurran77@gmail.com | 086 3760815 |
| Oifigeach Caidreamh Poiblí | Conor O Gallachóir | pro.cloughaneely.donegal@gaa.ie | 086 3233813 |
| Regional Board Delegates | Richie Lavelle | richielavelle@gmail.com | 087 6521177 |
| Faoi 7 | Shaun Maguire | maguireshaun83@gmail.com | 087 2200715 |
| Faoi 9 | Paddy Mc Clafferty | pmcclafferty@rockmail.com | 085 1604448 |
| Faoi 11 | Chris Smyth | chrissmyth2015@gmail.com | 087 1612225 |
| Faoi 13 | JohnPaul Gallagher | jpgallagher15@gmail.com | 086 2698063 |
| Faoi 15 | Donnachadh O Baoighill | denispboyle@yahoo.co.uk | 086 0835507 |
| Faoi 17 | Denis Doohan | denis.doohan@openeir.ie | 085 1742953 |
| ST TWELVE | | | |
| --- | --- | --- | --- |
| 1 Mark Harley | 4 Lee O'Brien | 7 Conor Coyle | 10 Blake McGarey |
| 2 John Fitzgerald | 5 Jason McGee | 8 Michael Fitzgerald | 11 Cian McFadden |
| 3 Kevin Mulhern | 6 Ciaran McFadden | 9 Paul Sweeney | 12 Noel Sweeney |