School Field Pettigo map courtesy of GAAPitchLocator.net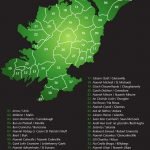 The Club Year 2019
Pettigo GAA has continued to be the predominant sporting and cultural focal point of our community in 2019. Given the continued demographics of population shift from rural to urban areas, coupled with emigration, a decline in overall membership and participation rates continues. Despite these challenges and with the support of our émigrés, particularly in New York, the club remains in robust form. Brexit presents acute challenges to the club with the team comprising members from Donegal, Fermanagh, and Tyrone. The GAA has an important role to play in facilitating continued cross community fraternal relations in the border region.
Having achieved Junior Championship success last season, and contemplating the move up to Division 4, the club was in buoyant mood during the pre-season. Our strategic goal for the year was to remain competitive in the division while awaiting the much needed transisiton of our minor players to senior level next year, to help give the squad more depth. Unfortunately, the season proved difficult for our seniors due to an unusally high number of injuries, and given the limitations in numbers, we were forced to withdraw from the Championship. Despite these setbacks our overall numbers are increasing next season with the addition of five new faces to the squad. We can consolidate the work done this year and bring it into next season on a positive note.
Naomh Brid/Pettigo Under Thirteens made it to the Division 2 County Final, finishing as runners up. Pettigo players Daithi Moss and Ronan Maher featuring on the panel.
Pettigo Under 10's and Under 8's, under the management of Declan and Pauric Colton, played several Blitz's across the county.
Junior B Champions 2018 – Pettigo
Ainm an Chlub: Paite Gabha / Pettigo
Dathanna an Chlub/Club Colours: Maroon and White
Alternative Colours: Green and White
Club Ground: St Mary's, Billary, Pettigo
Paite Gabha – Senior Board
Oifigeach/Officer
Ainm/Name
Seoladh/Address
Fón/Telephone

Cathaoirleach
Colin McFarland
joanmcfarland@eircom.net
00447921622500
Rúnaí
Serena Gallagher
secretary.pettigo.donegal@gaa.ie
0862149970
Cisteoir
Bernie Kane
James Hilley
BernieKane@hotmail.com
jhiley@eircom.net
00447849350410
086 1996158
Oifigeach Caidreamh Poiblí
Declan Colton
pro.pettigo.donegal@gaa.ie
00447818457898
Oifigeach Oiliúna
TBC
Oifigeach Coimirce Leanaí
Declan Colton
declancolton@eircom.net
00447818457898
Oifigeach Club Sláinte
Kevin Kane
KevinKane@Live.ie
00447392081576
Oifigeach Cúltur
Gary Britton
GJBritton1@Hotmail.com
00447742535387
Ball an Bhord Contae: 1
TBC
Ball an Bhord Contae: 2
TBC
Paite Gabha – Bord na nÓg
Oifigeach/Officer
Ainm/Name
E-Seoladh nó Seoladh/Address
Fón/Telephone

Cathaoirleach
Colin McFarland
Joanmcfarland@hotmail.com
0044 7921622500
Rúnaí
Serena Gallagher
Secretary.pettigo.donegal@gaa.ie
086 2149970
Oifigeach Caidreamh Poiblí
Ann Maher
pro.pettigo.donegal@gaa.ie
083 4747453
Toscairí an Bhoird Réigiúnaigh
Serena Gallagher
Pauric Colton
Secretary.pettigo.donegal@gaa.ie
086 2149970
0044 773841142
Faoi-8
Declan Colton
declancolton@gmail.com
0044 7818457898
Faoi-10
Pauric Colton
0044 773841142
Faoi-12
Kevin Kelly
Secretary.pettigo.donegal@gaa.ie
086 4042059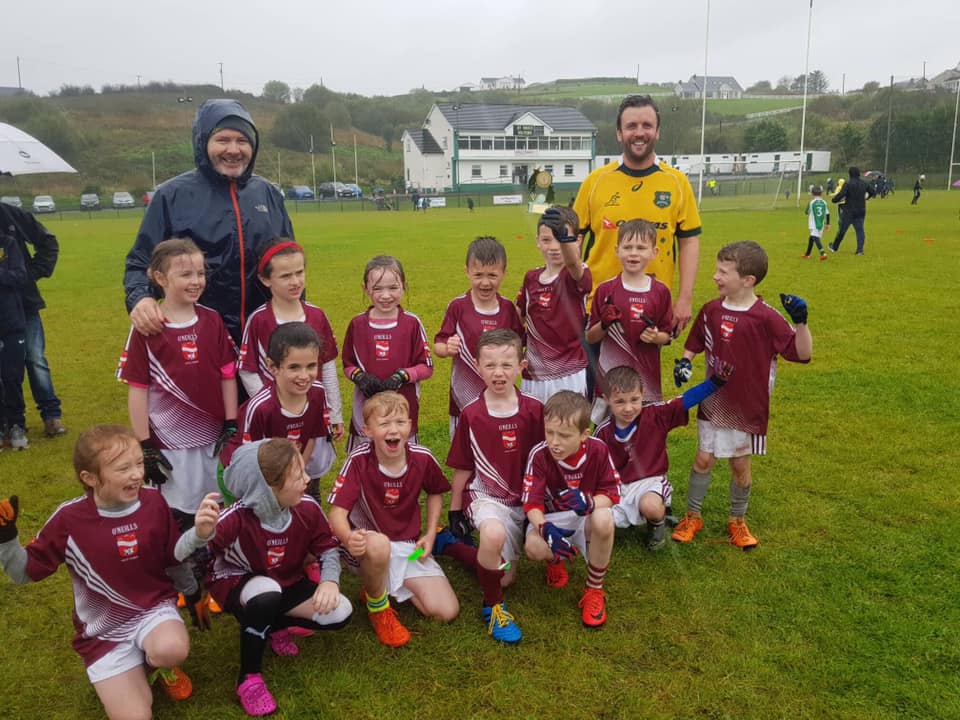 Club review of the decade 2010-19
The club celebrated its 100 year centerary in 2014. Celebrations took place with guest speaker Marty Morrissey, alongside all Ireland winners Martin McHugh, Mark McHugh and Ryan McHugh.
Our Under 12's travelled to Croke Park in 2016 and played at half time during the Donegal v Dublin game. It was a fantastic experience for our underage players. Our Under 16 amalgamated team won a regional final the same year. We had a massive fundraiser, the boxing night.
In 2017 we won the Divison 5 league. Pettigo reached the Junior B final. There was a dinner dance with Mícheál Ó Muircheartaigh as guest of honour, and the team was presented with a set of ties from Magees of Donegal to mark the occassion. Our Under 12s also won a shield final.
In 2018 Pettigo competed well in the division 4 league . Pettigo won the junior B county championship in a memorable replayed final against Red Hughs. Trailing on a 2-6 tom0-6 scoreline at half-time, Pettigo came storming back in the second half to record a 1-11 to 2-6 victory. Uachtarán Cumann Lúthchleas Gael, John Horan presented the team with their championship medals.
We had lots of productive work done at the grounds,  including the completion of new dugouts and the installation of a defibrillator, something that every club should have. We traveled all over Donegal with our under 8 and under 10 squads who enjoyed many days out at blitzes. Our amalgamated  Naomh Brid/Pettigo U13s won the league final and went on to play in a county final.