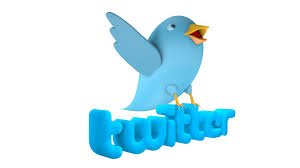 Pairc Cholmcille map courtesy of GAAPitchLocator.net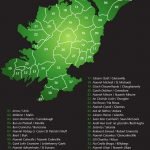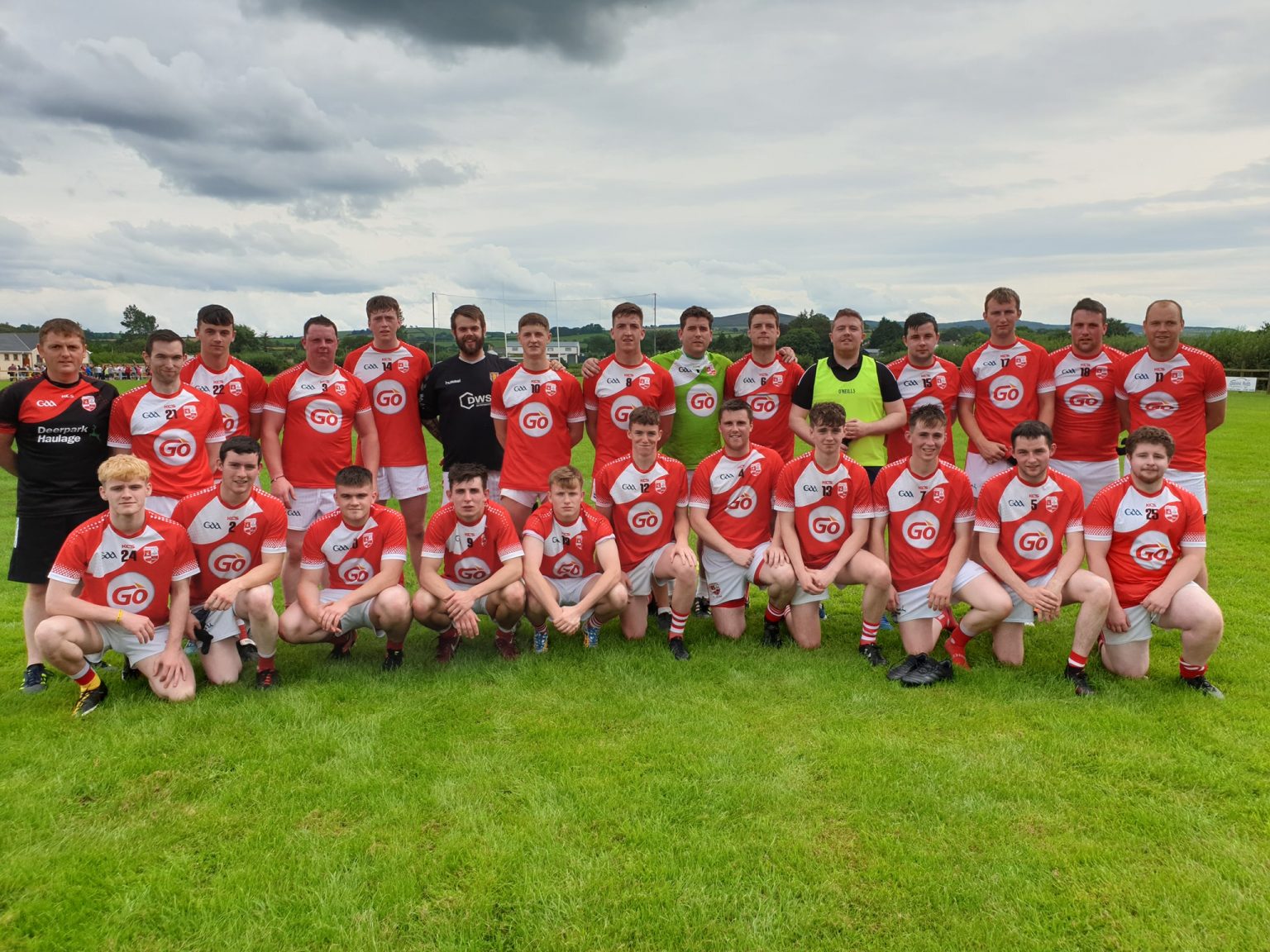 The Club Year – 2019
The club had the huge honour to have the Inishowen U13 cup named after our player Barry Gallagher who sadly passed away last year. Barry was an integral part of our senior team and a valued member of our club and through the Barry Gallagher Memorial Cup his name will live on as the teams of Inshowen battle for the cup annually. Thanks to Bord na nOg, Inis Eoghain for the gesture and all the work to make this happen.
For the first game of the competition Barry's family hosted a breakfast morning in the clubhouse for everyone to come to enjoy the food and to contribute to a very worthy charity in Pieta House – a fabulous morning and very memorable occasion.
We started our campaign really well getting two wins and a draw from the first three games before losing narrowly in the next two to Burt and Convoy. The Co Board imposed a ban on home games that started May 3rd. As a consequence we played all our games away from home until August 4th. This covered 5 league fixtures we were due to play at home – in total we played 9 league fixtures consecutively away from home during this period. In the height of summer we didn't have any home games and that had a serious detrimental effect on performances and moral and it showed in our results as we could only manage 2 wins over this time which put us into relegation trouble. It was a great relief to return to playing in Pairc Colmcille and the first game back against Convoy was a game we managed to win which set us up for the run in. We got a win and a draw in the last two games to secure our Division 3 status by the narrowest of margins.
In Group C of the Intermediate Championship we won away to Fanad Gaels and at home to neighbours Burt to qualify for the quarter finals with a game to spare. Under the lights in MacCumhaill Park, against Division 1 Cloughaneely, we put in our best performance of the season and were very unlucky to lose out to an injury time point. This is a game that could have went either way and our lads can be very proud of their performance on the night although it's little consolation with the realisation that we were out of the championship and our season was over. All in all the lads had a great Championship run with many high points and plenty for our supporters to enjoy.
Our senior ladies continued to progress this season with our young squad again competing in league division 3. After our historic first season last year we continued progressing this season, being more competitive in each game and we got our first win at senior level at home v Cloughaneely. This was a brilliant achievement for the girls. The team is continuing to build and progress with new players joining all the time and the building blocks are in place at the club to keep producing players for the future.
2019 was another very successful year for the club at underage level. Our younger players continued with their winter program in the local hall, moving outside when the weather improved. For our u6-10's the club hosted a Halloween camp followed up by a very successful Easter camp in spring, and Cul Camp during the summer with record numbers attending. The club had teams entered in the various competitions at U8, U10, U12, U13, U14, U16 and minor. We also competed in the U15 Og Sport competition. We had increased numbers in girl's participation and fielded teams at various underage grades. We had county representation at U14, U15, U16 and U17 level for both genders and a big congratulations to the selected players. Finally, we'd like to thank all the parents and coaches for the continued support throughout the year and look forward to seeing all the boys and girls for the 2020 season.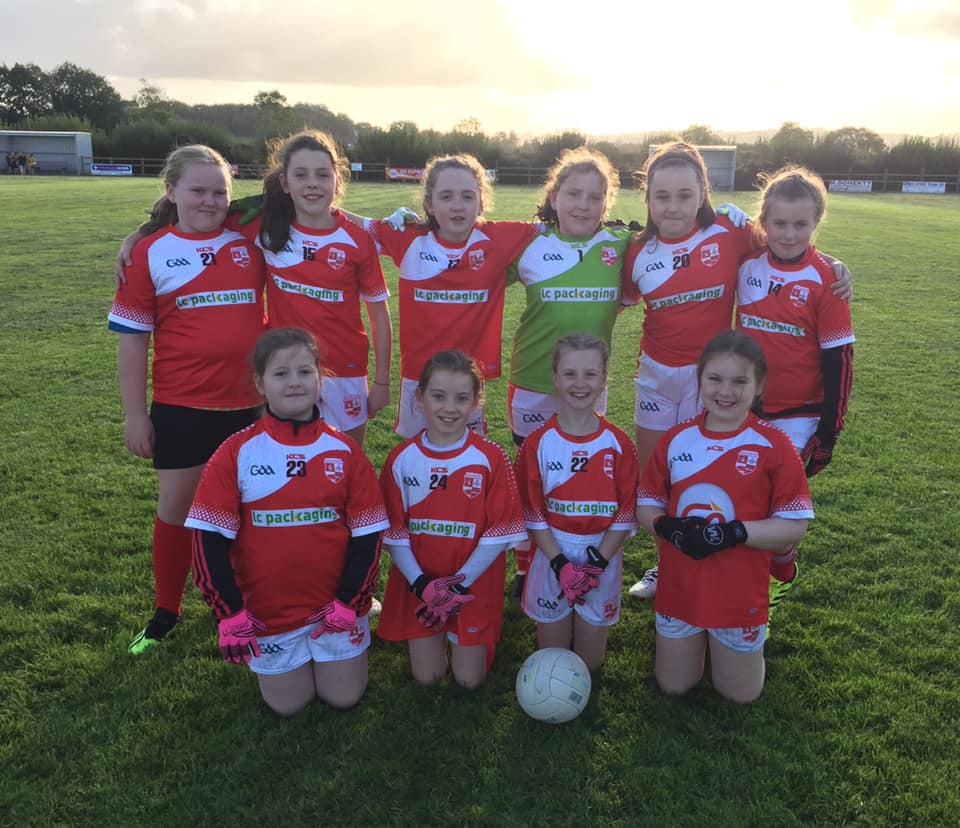 Ainm an Chlub: Naomh Colmcille
Dathanna an Chlub/Club Colours Red /white
Alternative Colours: white /red
Club Ground: Pairc Cholmcille
Noamh Colmcille – Senior Board
| Oifigeach/Officer | Ainm/Name | Seoladh/Address | Fón/Telephone |
| --- | --- | --- | --- |
| Cathaoirleach | Priscilla Dolan | pporter_2000@yahoo.com | 086 3439493 |
| Rúnaí | Martin McKinlay | secretary.naomhcolmcille.donegal@gaa.ie | 086 8185888 |
| Cisteoir | Rachel Friel | rachelfriel@hotmail.com | 086 192 3583 |
| Oifigeach Caidreamh Poiblí | Paul Callaghan | darky4@live.co.uk | 087 6843608 |
| Oifigeach Oiliúna | tbc | | |
| Oifigeach Coimirce Leanaí | Paula Coyle | paulachildrenofficer@gmail.com | 086 3904192 |
| Oifigeach Club Slainte | Darragh McGrath | DarraghMcGrath1@gmail.com | 087 1652627 |
| Oifigeach Cultúr | Shauna McAleese | shaunamcaleese@hotmail.com | 086 8503434 |
| Ball an Bhord Contae: 1 | Priscilla Dolan | pporter_2000@yahoo.com | 086 3439493 |
| Ball an Bhord Contae: 2 | William Devenney | willie.devenney@gmail.com | 089 9811762 |
Naomh Colmcille – April 2019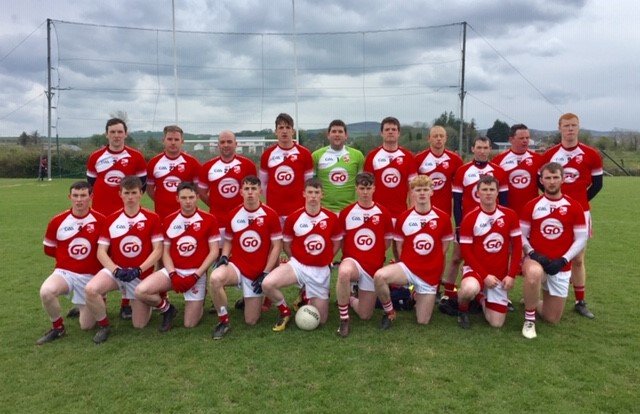 Naomh Colmcille – Bord na nÓg
Oifigeach/Officer
Ainm/Name
E-Seoladh nó Seoladh/Address
Fón/Telephone

Cathaoirleach
Dennis Kennedy
denkenn@gmail.com
087 635 6506
Rúnaí
Priscilla Dolan
secretary.naomhcolmcille.donegal@gaa.ie
086 3439 493
Oifigeach Caidreamh Poiblí
Paul Callaghan
darky4@live.co.uk
087 684 3608
Toscairí an Bhoird Réigiúnaigh
tbc
Faoi-8
Brenda Friel
Darina Friel
Darragh McGrath
bredafriel@gmail.com
darinafriel@hotmail.com
darragghmcgrath1@gmail.com
087 6393503
087 2625588
087 1652627
Faoi-10
Dennis Kennedy
Paul Friel
denkenn@gmail.com
087 635 6506
Faoi-12
Tony Simmons
Gary Loughran
Tony Simmons
loughran.gary@gmail.com
085 2379291
086 2307616
085 2379291
Faoi-14
Patrick McBrearty
Sean Flanagan
David McCann
pmcbrearty@yahoo.co.uk
sflanagan@flanaganandcompany.ie
087 6485964
087 9144331
Faoi-16
Willie Gillespie
Hugh O'Donnell
086 8773218
086 3367462
Faoi-18
Mark Friel
083 4814666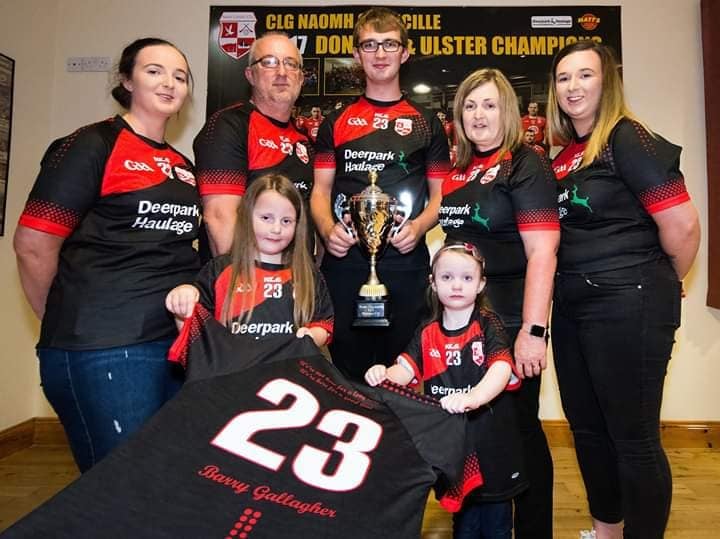 Club Review of the decade 2010 – 2019
The 2010 decade has been very busy and no doubt from a playing point of view the most successful decade ever at the club.
Our underage player participation continues to grow year on year and we now field teams at all age groups from 6 years old right up to senior football. This decade also seen the club field girls and ladies only teams for the first time with more and more girls stepping up to play for the first time and to represent the club.
We continue to produce players of quality to our senior teams and we have had championship success this decade winning the Donegal Junior Championship in 2010 and 2017 that was memorable for everyone involved. We also made it through to an Intermediate Championship final in 2015 but lost to Realt na Mara.
The 2017 season was very special as we added the Ulster Junior Championship crown to our county title and became the first team from Donegal to do so. A marvellous achievement for the management and players and all connected with the club and great testament to all the coaches and officers who served the club so well in previous years. We went on to win an All Ireland quarter-final in Edinburgh before losing out to eventual winners Knocknagree in an All Ireland semi final. Heady days and a truly unforgettable year for everyone at the club.
We have since established ourselves as an intermediate club looking forward and continuing to grow and develop into the future.