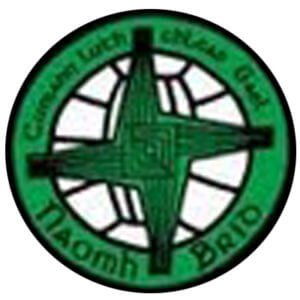 Ainm an Chlub: CLG Naomh Bríd
Dathanna an Chlub/Club Colours: Glas agus Dubh /Green and Black
Alternative Colours: Dearg agus Dubh / Red and Black
Club Ground: Páirc Naomh Bríd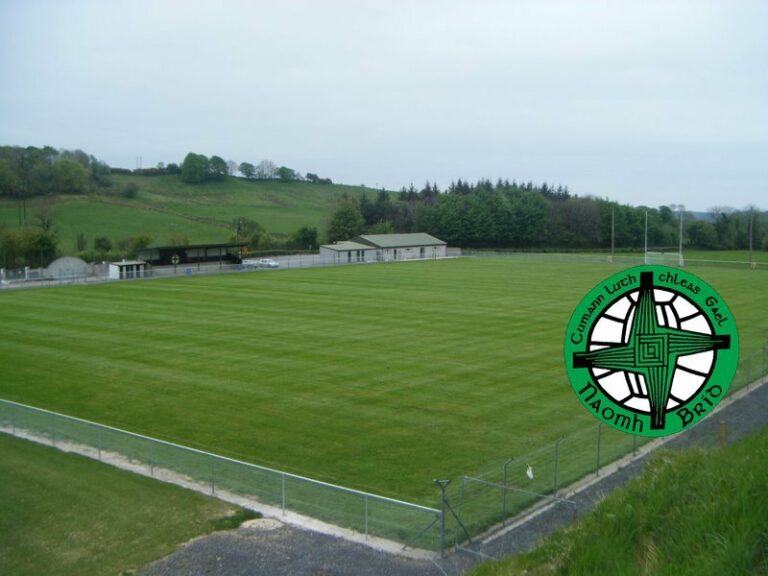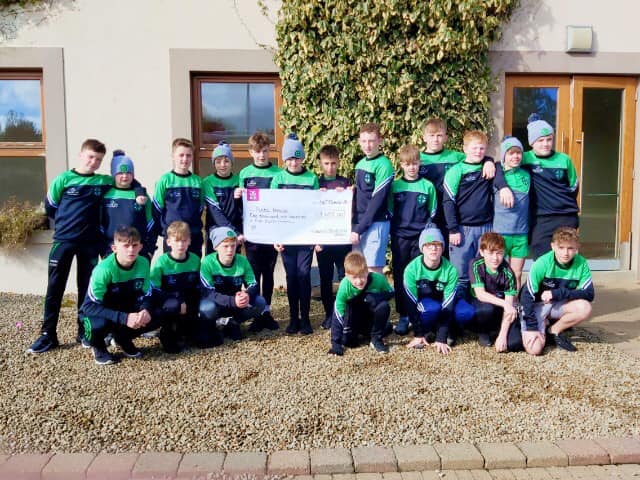 The Club Year 2019
Our senior men's team made it to the county semifinal marginally losing by a point, minors finished runners up in the division 3 league final, U14s finish runners up in the division 2 shield final while our U13s won the division 2 regional final and lost marginally by a point in the county final. Overall all our teams were very competitive from adult down to underage.
Our Seniors retained their division 3 status this year with some very encouraging performances only marginally missing out on promotion. Most of the current panel are based in Dublin or in Third Level College and with the inclusion of some u21s and minors next year the future looks bright. We finished second place in the group in the Intermediate A Championship. In the quarter-final we beat Red Hughs by a point, we then played our neighbours in the semifinal losing by one single point to eventual winners Naomh Naille.
The Reserves competed well in the regional league and reached the quarter final of the championship. Our U21s played in County quarter-final in a game that went to penalties after extra time and the lads lost 9-8 on penalties to Naomh Colmcille. Overall it was a positive year for our adult teams and with more young lads coming through, all three teams are capable of success in 2020.
The first step for our future senior footballers is our academy for kids from 4-7 and it is going from strength to strength. A six-week skills program started in the chapel for the kids in March and every Sunday morning large numbers attending before moving to Páirc Naomh Bríd during the summer months for the next six-week block. Scores of young children were intoduced to the basic skills of our national sport, which is delivered in a fun and enjoyable atmosphere.
The U8 season began in March to October where they learned the basic skills of the sport and then moved on to more advanced skills like tackling and man marking. The boys and girls were involved in the GO Games Blitz's and league. They started with league and were in a group with 4 other teams – both home and away fixtures. They took part in a blitz in Ardara and made it to semifinal of the A plate which they lost narrowly to St. Michaels. The next big day out was in Ballyshannon where they got passed some stiff competition such as Four Masters and Aodh Ruadh to make it the final of the cup in which they lost by two points to Glenswilly. The U8s were then treated to trip to the cinema, organized by the coaches Noel Molloy, Ger Mc Guinness and Darren Cooke, and it was great was way to finish the season – the kids really enjoyed it.
The U10s started training mid-March. They played games in league format during the summer playing Kilcar, St.Nauls, Naomh Ultan, Pettigo, and Realt na Mara. The u10s also took part in the SRB finals day in Mountcharles and the Mick Shannon Memorial Cup in Ballyshannon in which we entered two teams. The lads took home silverware from Ballyshannon with both teams getting to the final, it was an enjoyable year watching this young team.
Our 13s finished top of Division 2 league and then played Naomh Columba in southern divisional final which Naomh Bríd won by four points in Dunkineely, they then went on to beat Naomh Colmcille in the county quarter-final and Gaoth Dobhair in the semi-final in Burt. Unfortunately, they lost the div 2 county final to Sean Mac Cumhaills by two points in Tir Chonaill Park
U-14's had a solid league campaign with wins against Killybegs and Naomh Columba a  draw against Naomh Muuire but lost to Kilcar and Dungloe. They won a three-way play for 4th place against Killybegs and Naomh Mhuire and lost to St Nauls in league semifinals. U-14's had a good run in div 2 championship with wins against Gaoth Dobhair, Fanad, and eventually lost the div 2A shield final to Gaoth Dobhair by a point.
ROLL OF HONOUR
Minors Division 3 League Runners up
U14s Division 2 Shield Runners up
U13s Division 2 League Winners
U13s Division 2 Championship Runners up
Review of the Decade 2019
The major objective over the last few years within the club has been the building of our Sports Hall at Foden. This was a mammoth project which members undertook with focus and determination. As a result of a number of years of fundraising initiatives the club is now able provide a vital resource for club coaches. The final result is a much admired facility that has meant that winter training is possible for all codes and ages. The increase in underage participation and success is clear to be seen. The 2010s have seen a resurection of our Senior Ladies team with them winning the Junior League in their first year of competitive play in 2013 and then winning the Junior Champioship & Intermediate League in 2014. The ladies also went on to win the Intermediate Championship in 2016. We also seen the resurrection of our Senior Hurling team who won the Junior League during their first competitive year and made it to the Junior Championship Final. This senior team stemmed from a number of years of hard work by coaches taking players up through our underage structure. Our underage structure across all four codes is extremely busy with coaches putting in some great work and long hours. We are able to field teams in all four codes from U6's to Senior level. There is large amount of work been done on the Cultural aspects of the club as well which resulted in us winning the Non Gaeltacht Donegal club of the year and and also receiving the Sheosaimh Mhic Dhonncha bronze medal, both for the first time in the Clubs history.
CLG Naomh Bríd – SENIOR BOARD
Oifigeach/Officer
Ainm/Name
Seoladh/Address
Fón/Telephone
Cathaoirleach
Lorcan McGrory
lorcanmcgrory@eircom.net
087 6398264
Rúnaí
Anne Marie Monaghan
secretary.naomhbrid.donegal@gaa.ie
Drumanis, Laghey.
087 9874495
Cisteoir
Padraic Molloy
padraicmolloy@live.ie
treasurer.naomhbrid,donegal@gaa.ie
087 6417464
Oifigeach Caidreamh Poiblí
Eoin McGarrigle
pro.naomhbrid.donegal@gaa.ie
eoinmcgarricle@gmail.com
087 3635159
Oifigeach Oiliúna
Sean Gormley
seanrockhill@yahoo.com
086 3180157
Oifigeach Coimirce Leanaí
Anne Gallagher
ChildrensOfficer.naomhbrid.donegal@gaa.ie
085 7484433
Oifigeach Slainte agus Follaine
Anne Gallagher
ChildrensOfficer.naomhbrid.donegal@gaa.ie
085 7484433
Oifigeach Cultúr
Michael Gallagher
087 2830789
Ball an Bhord Contae: 2
Padraig Molloy
padraigmollog@live.ie
087 6417464
Ball an Bhord Contae: 1
Eamon Murphy
Murphye44@icloud.com
086 4038789
Oifigeach/Officer
Ainm/Name
E-mail Address
Fón/Telephone
Cathaoirleach
Noel Molloy
molloynoel@hotmail.com
+353879538400
Runaí
Geraldine Maguire
ggmaguire@gmail.com
secretarynaomhbridminorboard@gmail.com
+353879294937
Oifigeach Caidreamh Poiblí
Sharleen McGrory
sharlenemcgrory3@gmail.com
+353872597806
Regional Board Delegates
Noel Molloy
Declan McCafferty
Lorcan McGrory
molloynoel@hotmail.com
declanmccafferty1@gmail.com
lorcan.naomhbrid@gmail.com
+353879538400
+353872973777
+353873186392
Faoi 7 (if applicable)
Clint Walsh
Madeline Mangan
clintwalsh89@gmail.com
maddymssweettreats@gmail.com
+353879337891
+353899817603
Faoi 9
Dermot Langan
Killian Tully
Sean Rooney
Thomas Green
Sharleen Mc Grory
sineadpgd@gmail.com
Cilliantully@gmail.com
seanfrooney@yahoo.ie
tomgreene64@hotmail.com
sharlenemcgrory3@gmail.com
+353871228934
+353868325533
+353879844702
+353894604628
+353872597806
Faoi 11
Noel Molloy
Darren Cooke
Geraldine Maguire
molloynoel@hotmail.com
darrenck5@gmail.com
ggmaguire@gmail.com
+353879538400
+353868702157
+353879294937
Faoi 13
Shane Doherty
John Monaghan
shanedohc@hotmail.com
johnymonaghan@gmail.com
+353872817687
+353868324369
Faoi 14
Shane Doherty
Aidan Gallagher
shanedohc@hotmail.com
gaidan15@yahoo.com
+353872817687
+353858101432
Faoi 15
Aidan Gallagher
Tom Green
Eoin McGarrigle
gaidan15@yahoo.com
greenetom12@gmail.com
eoinmcgarrigle@gmail.com
+353858101432
+353878543550
+353873635159
Faoi 17
Lorcan McGrory
Declan McCafferty
lorcan.naomhbrid@gmail.com
declanmccafferty1@gmail.com
+353873186392
+353872973777
| | | | |
| --- | --- | --- | --- |
| 1 David Walsh | 4 Calum Gallagher | 7 Darragh Brogan | 10 Liam Duffy |
| 2 Sean Gormley | 5 Damien Cleary | 8 Ryan Brogan | 11 Tommy Gallagher |
| 3 Declan McCafferty | 6 Darren Russell | 9 Eoin McGarrigle | 12 Gearoid Gallagher |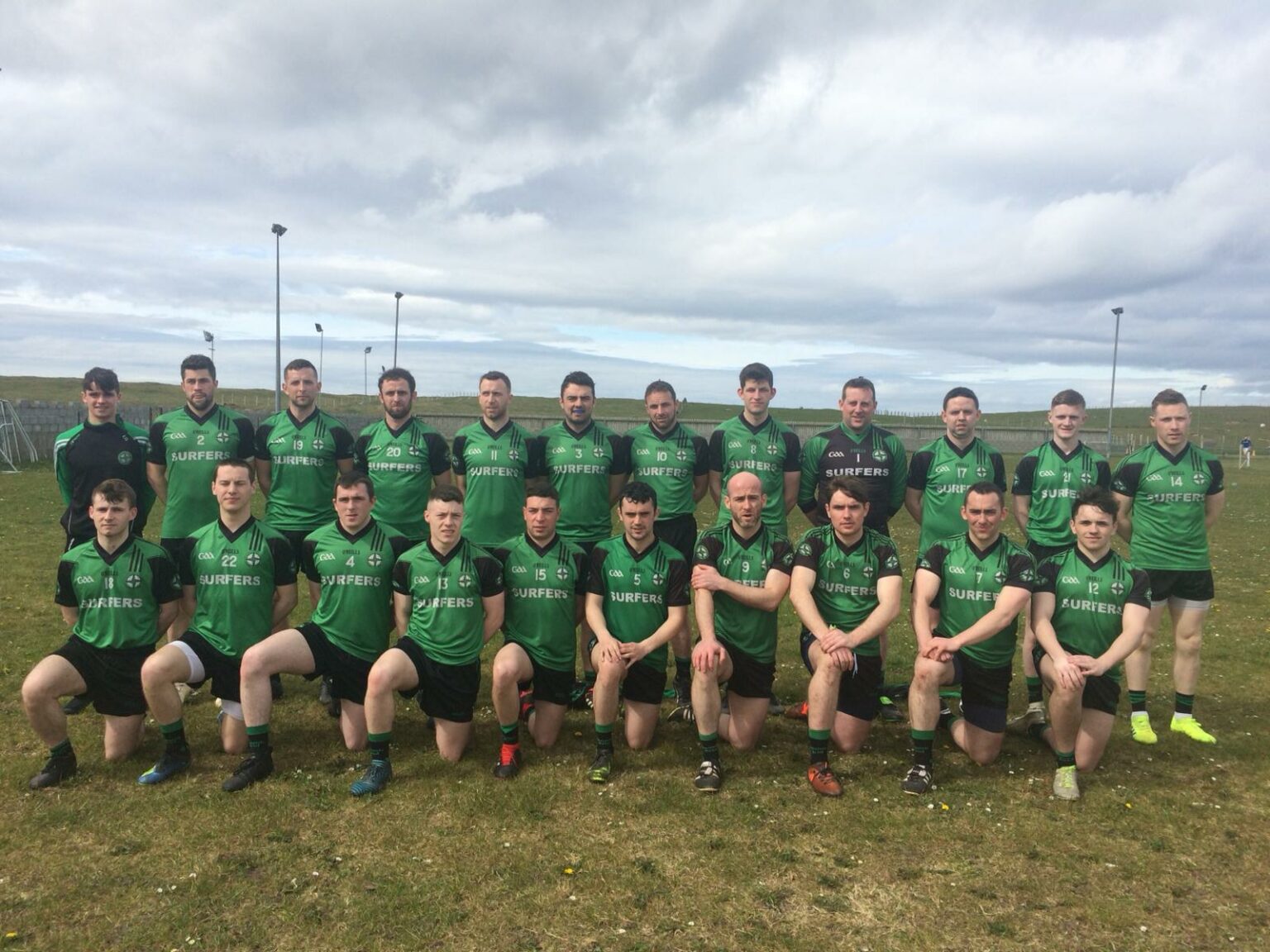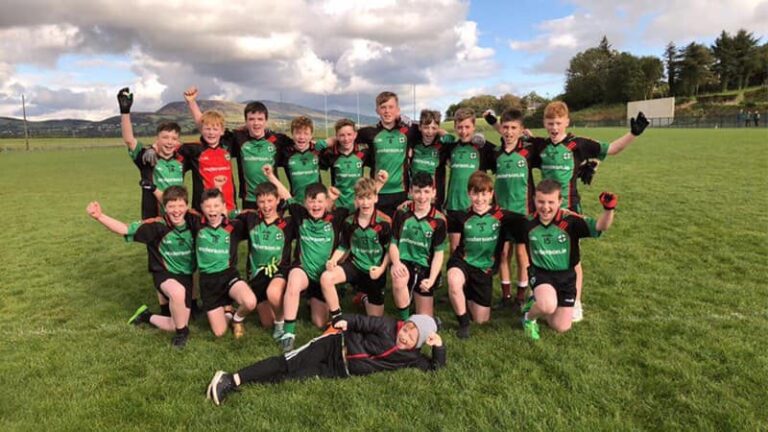 A DECADE WITH NAOMH BRÍD – 2010-19
The 2010s have been positive years for Naomh Bríd GAA club both on and off the field. We have upgraded our facilities here at PAIRC NAOMH BRÍD. We opened a brand-new playing surface, which is now one of the best in the county, and we take great pride in it. We also opened a training field with floodlights and made a running track which is also floodlit. We have introduced a new PA system to the Park which is great for blitz's and big championship day and installed a new tearoom/shop.
On the field we are fielding more teams than ever, having introduced girls' football alongside boys' football. As of this year we had 16 teams fielding over all age groups, from u8s to adults.
Overall the last decade has been a good one and with plenty of success at underage level we hope to have some senior silverware over the next decade.