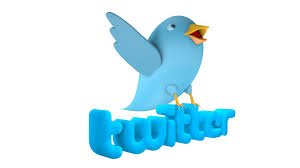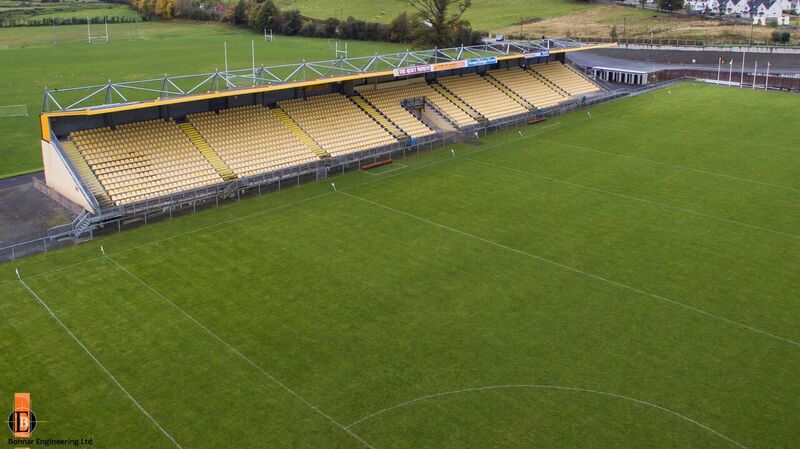 Pairc Uí Dhomhnaill map courtesy of GAAPitchLocator.net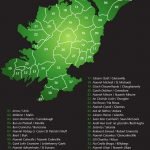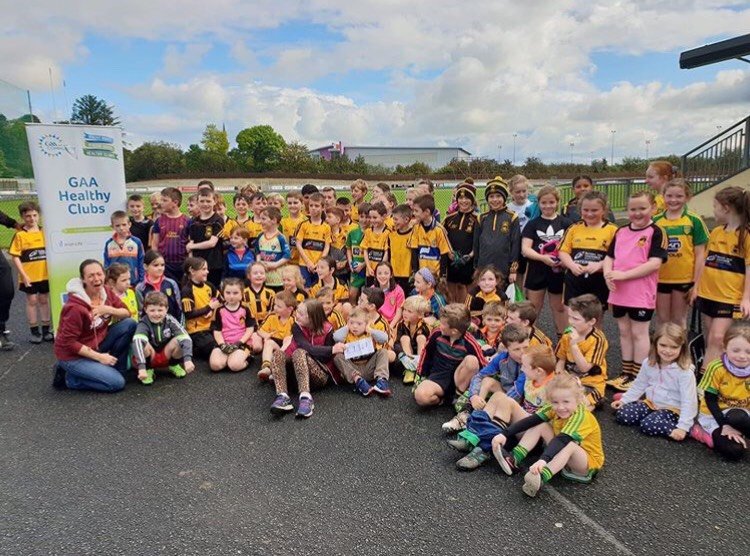 Latest St Eunan's Club Notes
Annual General Meeting:
The AGM will take place on the evening of Wednesday 20th November in the Social Hall with a start time of 7:00pm. An email was sent out a few weeks ago about nominations and motions and remember you can email these to the Secretary if you're unable to attend the meeting itself.
Anne Nicholls Christmas CD:
Anne Nicholls a very active member of our club has produced a Christmas CD on which she has penned a song about Letterkenny. The CD is on sale in a number of venues around town and would make a lovely Christmas present especially for anyone away from home. The proceeds from the sale are going to help the Homeless at the St. Colmcille Hostel.
There is a launch of the CD this Friday night in Arena 7 at 7.30pm all are most welcome and if you could encourage as many as possible to come along, that would be great.
Under 21 A Championship:
The under-21s qualified for the County Final following a comfortable win over Four Masters just under a fortnight ago and, at the time of writing, we are still unaware as to who the opposition will be for the final as it is depending on how other fixtures go elsewhere first. Rest assured, we'll send out any news once we receive it.
Congrats to Anthony Gallagher:
Well done to Anthony on his collection Senior Sportsman of the Year Award at the Senior House Awards. Anthony was a great representative for St. Eunan's College throughout his years in the school, both on the playing field where he competed at soccer and Gaelic football and as a coaching assistant; helping with a junior Gaelic team over a number of years.
Hurling Academy:
The hurling academy returned last Friday; 6:30 to 7:30pm. The under-6's will be indoors in the clubhouse while the older groups will be on the astro and training wall area.
Under-21 Hurlers:
Congrats to our under-21 hurlers who enjoyed a terrific 2-9 to 2-4 victory over Setanta earlier on Saturday at O'Donnell Park.
Annual Club Mass:
The Annual Club Mass for deceased members will be held next Thursday night (21st) at 7pm in the Clubhouse. Not the 14th as originally stated. All welcome.
Club Lotto News:
Congratulations to Conor Parke in this week's lotto. The numbers drawn were 7, 13, 25 and 30. It was a case of 1 Match 3 so well done to 'Parkie.'
Have a great weekend,
Jonathan Foley
St Eunan's PRO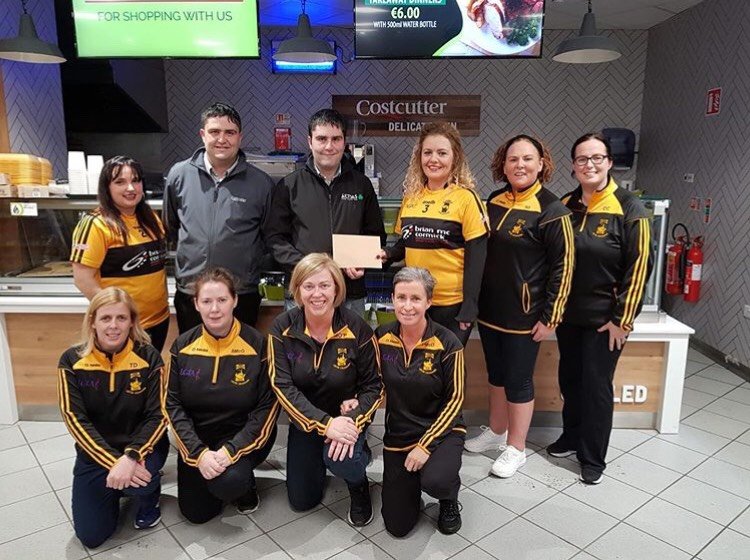 Review of the Decade – 2010-19
At the turn of the last decade, it seemed as though the St Eunan's club had established themselves as the dominant force in Donegal football. Coming off the back of three victorious championship campaigns  in a row between 2007 and 2009; coupled with the belief that they had a seemingly endless string of talent coming through the ranks, everything seemed rosy.
The new ten year era dawned and while it was by no means a disastrous period, it was one where many people felt that St Eunan's were becoming surpassed by the neighbour and rival clubs as Glenswilly, Naomh Conaill, Gaoth Dobhair and Kilcar began to battle it out for the top honours.
As a proverbial changing-of-the-guard took place amongst a huge chunk of the players at the club, it seemed that it was time for the younger players to step up to the mark which, to their immense credit, they duly did on occasion. In 2012, Mark McGowan held his nerve to score a stoppage-time 45' that won Eamon O'Boyle's men the championship that season. A feat which they replicated two seasons later by winning the Dr Maguire Cup again in 2014.
Since then, there have been no SFC championship success stories to report on and no appearance in the final since 2015. Overlooking that, the people of St Eunan's still got to enjoy perhaps the proudest moment in their recent history when Rory Kavanagh and Kevin Rafferty held aloft the Sam Maguire to cheering crowds at the Donegal team homecoming in September 2012.
Similar moments of joy would resurface in 2018 and 2019 as Éamonn Doherty, Niall O'Donnell, Caolán Ward, Shaun Patton and Andrew McGovern (coach) helped guide Donegal to two successive Ulster titles. Not long before that, Conor Morrison had been a part of some great successes with the county's underage setup.
This was also a decade where, like every club in Donegal, St Eunan's had to endure a prolonged period of letting players go due to the economic downturn that led to mass-emigration. Closer to home though, a developing focus on hurling, underage teams and Ladies football continued and this looks set to remain as the club looks to their horizons in the very near future.
Thanks to a resolute and highly-driven work ethic amongst the members and local community, the O'Donnell Park venue has not only maintained but improved greatly upon its appearance. Intercounty games have been staged at the ground while the training pitches have been extended to cater for its growing numbers and a new state-of-the-art astro facility was officially opened in 2017.
All in all, the future continues to look promising for everyone connected with the Black and Amber.
Ainm an Chlub: Naomh Adhamhnain
Dathanna an Chlub/Club Colours: Black and Amber
Alternative Colours: Black
Club Ground: Pairc Ui Dhomhnaill
Oifigeach/Officer
Ainm/Name
Seoladh/Address
Fón/Telephone

Cathaoirleach
John Haran
johnjazzharan@hotmail.com
086 2133522
Rúnaí
Charlie McAteer
secretary.steunans.Donegal@gaa.ie Lismonaghan, Letterkenny
087 2668633
Cisteoir
Conal Dunne
treasurer.steunans.donegal@gaa.ie
083 30551211
Oifigeach Caidreamh Poiblí
Oisin O'Boyle
pro.steunans.donegal@gaa.ie Gortlee Letterkenny
086 246 3355
Oifigeach Oiliúna
Jim Clarke
jim.p.clarke@hotmail.com
086 3131550
Oifigeach Coimirce Leanaí
Pauric Daly
pbdaly@eircom.net
087 1268535
Oifigeach Sláinte agus Folláine
Eamon O'Boyle
eamon.oboyle@lyit.ie
087 6565010
Oifigeach ScórOifigeach na Gaeilge
Fergus McGee
fermcgee@gmail.com
Whitethorn Letterkenny
086 8544445
Ball an Bhord Contae: 1
Charlie McAteer
secretary.steunans.Donegal@gaa.ie Lismonaghan, Letterkenny
087 2668633
Ball an Bhord Contae: 2
Connie Maguire
conniemaguire@eircom.net
086 3855112
Oifigeach/Officer
Ainm/Name
E-Seoladh nó Seoladh/Address
Fón/Telephone

Cathaoirleach
Gerard McGinley
gerardmcginley@hotmail.com
086 1585158
Rúnaí
Ciaran Haran
ciaranh@yahoo.com
0878674068
Oifigeach Caidreamh Poiblí
Oisin O'Boyle
pro.steunans.donegal@gaa.ie
086 2463335
Toscairí an Bhoird Réigiúnaigh
Paul Daly
pbdaly@eircom.net
087 1268531
Faoi-8
John Haran
JohnJazzHaran@hotmail.com
086 2133522
Faoi-9
Rory Kavanagh
RoryKavanagh@hotmail.com
086 3871429
Faoi-10
Niall McWalters
niallmcwalters@hotmail.com
086 8033158
Faoi-11
Gabriel Duffy
gduffy@top.ie
086 3966282
Faoi-12
Pauric Ryan
pauricandanne@eircom.net
086 3645922
Faoi-13
Mick Galvin (Dev)
galvinzm@hotmail.com
086 8282278
Faoi-14
Anthony Farron
Anthony@farrens.com
086 1748060
Faoi-15 Óg Sport
Bernard Doherty
bedodoherty@yahoo.ie
087 2053507
Faoi-16
Kevin Barron
Eugene Dowling
kevin@accountantsdonegal.com dowlingel@oceanfree.net
087 9801231
087 2352095
Faoi-18
Danny O'Donnell (Div 1)
Peter McGeehin (Div 2)
dannyodonnell54@gmail.com peadarog@live.co.uk
086 3854837
086 3861902
St Eunans Senior Team – June 2019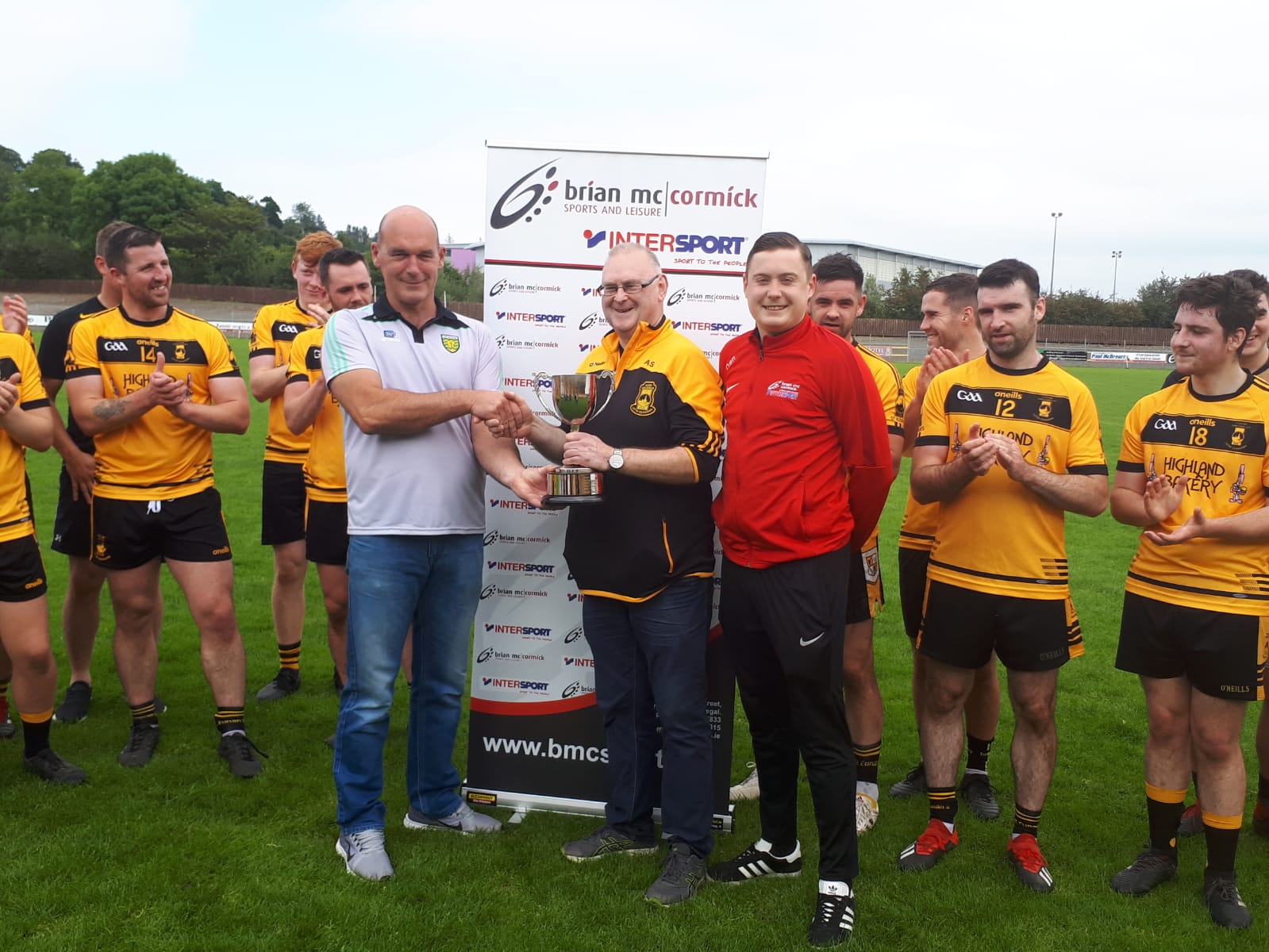 The Club Year – 2019
The club could be rightfully proud of the fact that no less than four of the senior footballers and the goalkeeping coach played a vital role in ensuring that Donegal retained the Ulster Championship before undertaking a gallant journey through the All-Ireland series.
We also ran another successful Super House Draw – the second since 2017 – where local woman Kathleen Blake won the top prize of a brand new home worth over €155,000. The Sunday Morning Academy continues to flourish while numerous underage teams, both boys and girls, enjoyed great success throughout 2019. The Clubhouse exterior also saw a superb refurbishment job on it and the annual Cúl Camps ran as smoothly as ever.
Under the new management of Richie Thornton, St Eunan's partook in what was a fairly mixed league campaign. In an overall sense, however, the Coalisland-native was able to experiment with an abundance of new players who stepped up from the Reserve and under-21 sides.
In the Championship, St Eunan's were drawn in so-called 'Group of Death' but managed to come through thanks to two hard-fought draws away to Gaoth Dobhair and St Michaels as well as a comfortable home win over Ardara. Qualification saw them pitted against Milford in a quarter-final clash where the Black and Amber enjoyed a superb 5-22 to 0-11 victory. They would ultimately lose out in the semis to Naomh Conaill, however, courtesy of a one point defeat.
Success was enjoyed by the Reserve and Senior C sides as Mick Martin and Alan O'Connell's respective teams won successive back-to-back league and championship doubles. Martin's panel doing so this year with a 100 percent winning record in all competitions while O'Connell's crew staged a remarkable late surge to come from behind in their final against MacCumhaills.
The senior hurlers reached another county final and they got there largely thanks to a magnificent second-half comeback in the semifinals against MacCumhaills in their own backyard. In the final, they locked horns with their old foes from Setanta in a repeat of the 2017 final. On this occasion, Tom Hennessy's men got a degree of home advantage when the decision was made to stage the game at O'Donnell Park. It wasn't to be for St Eunan's as the experience of Setanta once again proved too much for too much for them. They would later bow out of the Ulster Championship when Gort na Móna snatched a narrow win in the quarterfinal stages.
The importance of underage development continued at our club and our fledgling stars of the future had much to celebrate. The under 9-sides enjoyed some great successes in competitions that were staged in Monaghan, Ardara and Downings throughout the year and we'd like to extend our thanks to our players, coaches, parents and host clubs for those.
Kevin Barron's under-15s enjoyed Championship success in Division Three while in hurling, the minors were crowned as winners of the league title as the under 14s became champions of the county. The club were also represented in tournaments that were staged in Derry and Dungiven this year while the under-11s flew the flag for us at a blitz event held by the St Colmcille's club in east Meath.
Back at camp, the aforementioned Sunday Morning Academy went from strength-to-strength again before it wrapped up for 2019 in October. A month earlier, the Gary Doyle Cup in September provided the youngsters with a great opportunity to showcase their skills in front of a sizeable and enthusiastic gathering of supporters cheering them on.
2019 Roll of Honour: 
Senior B Reserve League and Championship winners.
Senior C Championship winners.
Minor Hurling League winners.
Minor Hurling Championship: Division 1B winners.
Under 16s hurling: League final runners-up.
Under 15s Division 3 winners.
Under 14s hurling; League Shield Final winners.
Under 14s hurling: County final runners-up.
Under 9s football: Monaghan Tournament winners.
Sheephaven Super 9s winners.