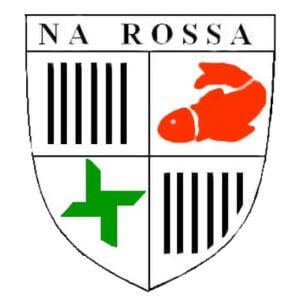 Ainm an Chlub: NA ROSSA
Dathanna an Chlub/Club Colours: Dubh agus Bán / Black and White
Alternative Colours: Bán agus Dubh / White and Black
Club Ground: Madavagh, Lettermacaward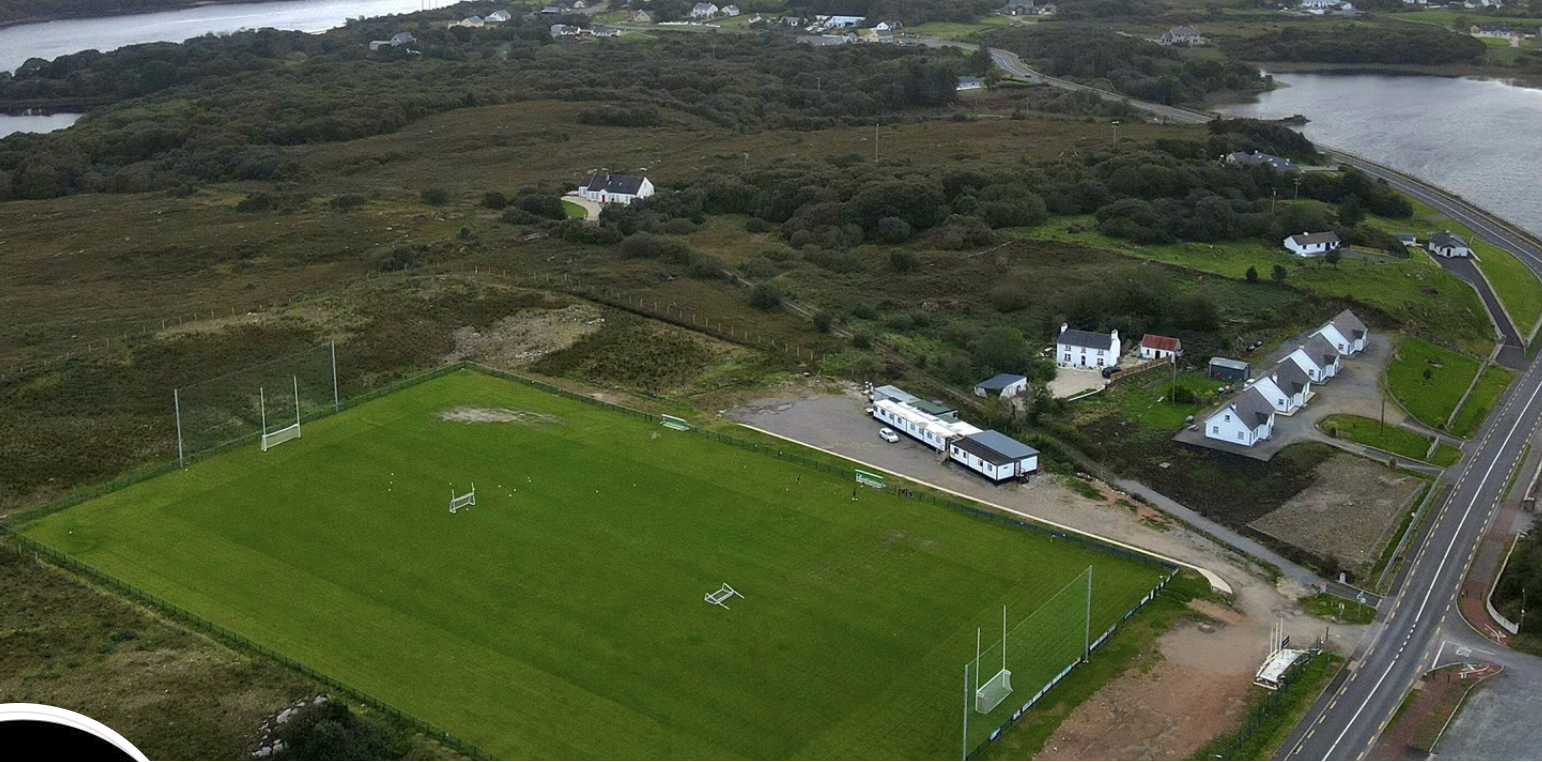 Na Rossa Notes
Na Rossa - Latest Notes
The club held its AGM last Saturday evening in McCreadys bar this being their
41st annual meeting
A big turnout on the night all positions again were filled. The committee would like to thank you all for making this a successful and well supported AGM.
The club will hold a meeting in the coming days to form a minor board committee. Notification will be sent via Facebook/WhatsApp as soon as possible.
Below a list of elected officers on the night.
The club would like to thank the outgoing committee for all their hard work and dedication and to wish the newly elected committee a very successful 2020.
President Fr Adrian Gavigan, Senior Team Manager Cormac McHugh, Chairman Declan Bonner, Vice Chairman Gerry McHugh, Secretary Pat Boyle, Assistant Secretary Packie McDyre, Treasurer Patrick Caulfield, Assistant Treasurer Felix Melly, PRO Packie McDyre, Health & Well Being Officer Noelle Breslin & Martina Boyce, Coaching Officer Patrick Caulfield, Oifig na Gaelige Pat Boyle, County Committee delegates Pat Boyle and Packie McDyre, Southern Board delegate Conal Melly.  Pitch committee Michael Duddy and Kevin McCready.
The club would like to wish new senior team manager Cormac Mchugh , Ass manager Joe Gallagher and his Backroom Team all the best for 2020. A big thank you to Donal Trimble who stood down this season from the senior manager position . Donal put in a lot of time and effort into the managers role and his contribution to the club is greatly appreciated by all concerned. Donal will continue playing for the seniors this season and the committee wish him well for 2020.
Congratulations to Pat Boyle who will continue  on as club secretary for a 39th consecutive season. Well done Pat
With the new season approaching very fast this will be a big year for the club with the opening of the new pitch not to far away. Advertising hoardings can be purchased through any committee member at a first year cost of €200.
Good luck to Declan and the Donegal senior squad as they start their national league campaign this Saturday night with a home tie verses Mayo.Throw in is at 7.15pm in Mac Cumhaill Park, Ballybofey.
Congrats to Christian Bonner , Manager Michael Murphy and his LYIT Team on their successful run in the Sigerson Cup after defeating Athlone IT in round 1 followed by a terrific win last Sunday against Sligo IT.
They will play now Carlow IT with the chance of qualifying for a place in this years final.
This is Letterkenny ITs  first ever attempt to win a Sigerson title.
Good luck to all concerned.
Congrats also to Oisin Caulfield, Cillian Bonner, Matthew Boyle and Jamie O'Donnell who all have made this years Buncrana Cup squad. Well done lads.
Oifigeach/Officer
Ainm/Name
E-mail Address
Fón/Telephone
Cathaoirleach
Declan Bonner
bonnerdeclan@gmail.com
086 2331673
Runaí
Packy McDyer
Secretary.narossa.donegal@gaa.ie
087 2141404
Cisteoir
Pat Caulfield
Pcaulfield15@yahoo.com
086 3026851
Oifigeach Caidreamh Poiblí
Martina Boyce
martinaboyce@live.ie
087 6082520
Oifigeach Oiliúna
Eugene Molloy
Patmolloyltd@hotmail.com
087 6327356
Oifigeach Coimirce Leanaí
Oifigeach Club Sláinte
Martina Boyce
Conal Melly
087 6082520
087 7462968
Oifigeach Cultúr
Pat Boyle
Patboyle01@gmail.com
087 2335548
Ball an Bhord Contae 1
Joe McCready
086 2141414
Ball an Bhord Contae 2
Packy McDyer
pmcdyer@gmail.com
087 2141404
Oifigeach/Officer
Ainm/Name
E-mail Address
Fón/Telephone
Cathaoirleach
Eugene Molloy
patmolloyltd@gmail.com
087 6327356
Runaí
Martina Duddy Boyce
martinaboyce@live.ie
087 6082520
Oifigeach Caidreamh Poiblí
Martina Duddy Boyce
martinaboyce@live.ie
087 6082520
Regional Board Delegate
Eugene Molloy
Suzanne Bonner
patmolloyltd@gmail.com
SuzanneBonner@hotmail.com
087 6327356
086 6035678
Faoi 9
Eugene Molloy
Janet Melly
Breda Breslin
patmolloyltd@gmail.com
felixmelly@gmail.com
087 6327356
087 1924312
087 1710244
Faoi 11
John Breslin
Donal Trimble
Johnbreslin300@gmail.com
Donnie2009@live.ie
085 2523845
087 1301155
Faoi 13 and 15
Felix Melly
Martin Bonner
Martina Duddy Boyce
felixmelly@gmail.com
SuzanneBonner@hotmail.com
martinaboyce@live.ie
086 3069879
087 2337489
087 6082520
Minors
Na
| | | | |
| --- | --- | --- | --- |
| 1 John McDyre | 4 Daniel Melly | 7 Adam McHugh | 10 Oisin Caulfield |
| 2 Christian Bonner | 5 Eugene Molloy | 8 Matthew Smith | 11 Jamie McCready |
| 3 Odhrán Molloy | 6 Aidan McHugh | 9 Cilian Bonner | 12 Johnny Bonner |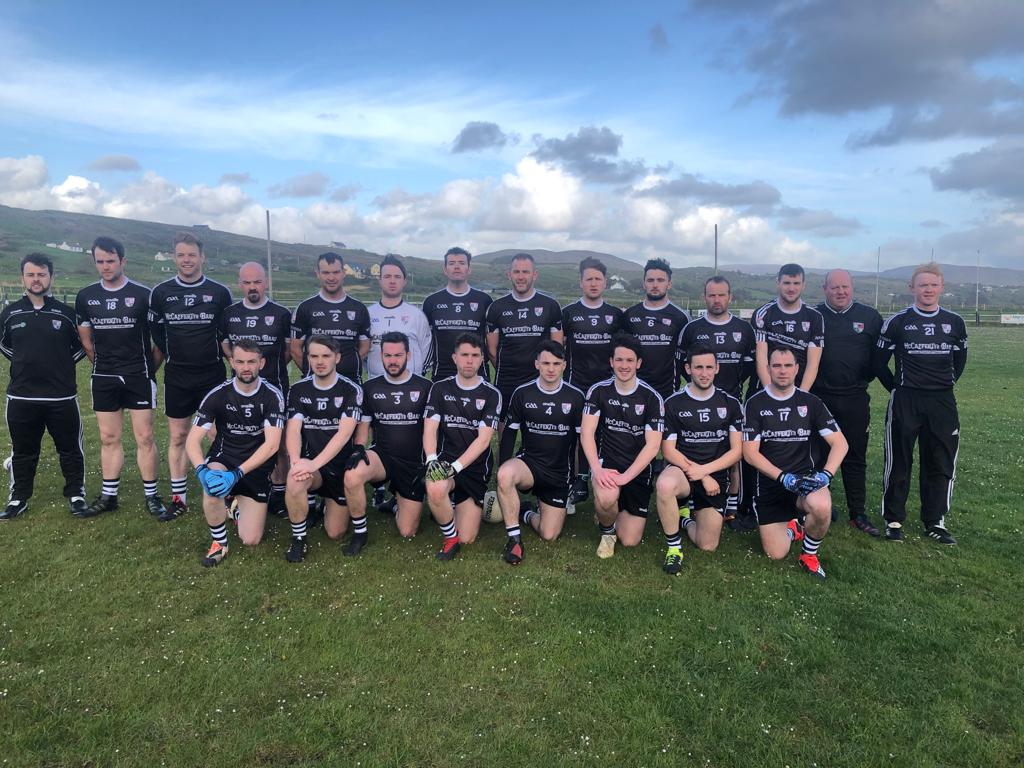 Na Rossa Senior Team - April 2019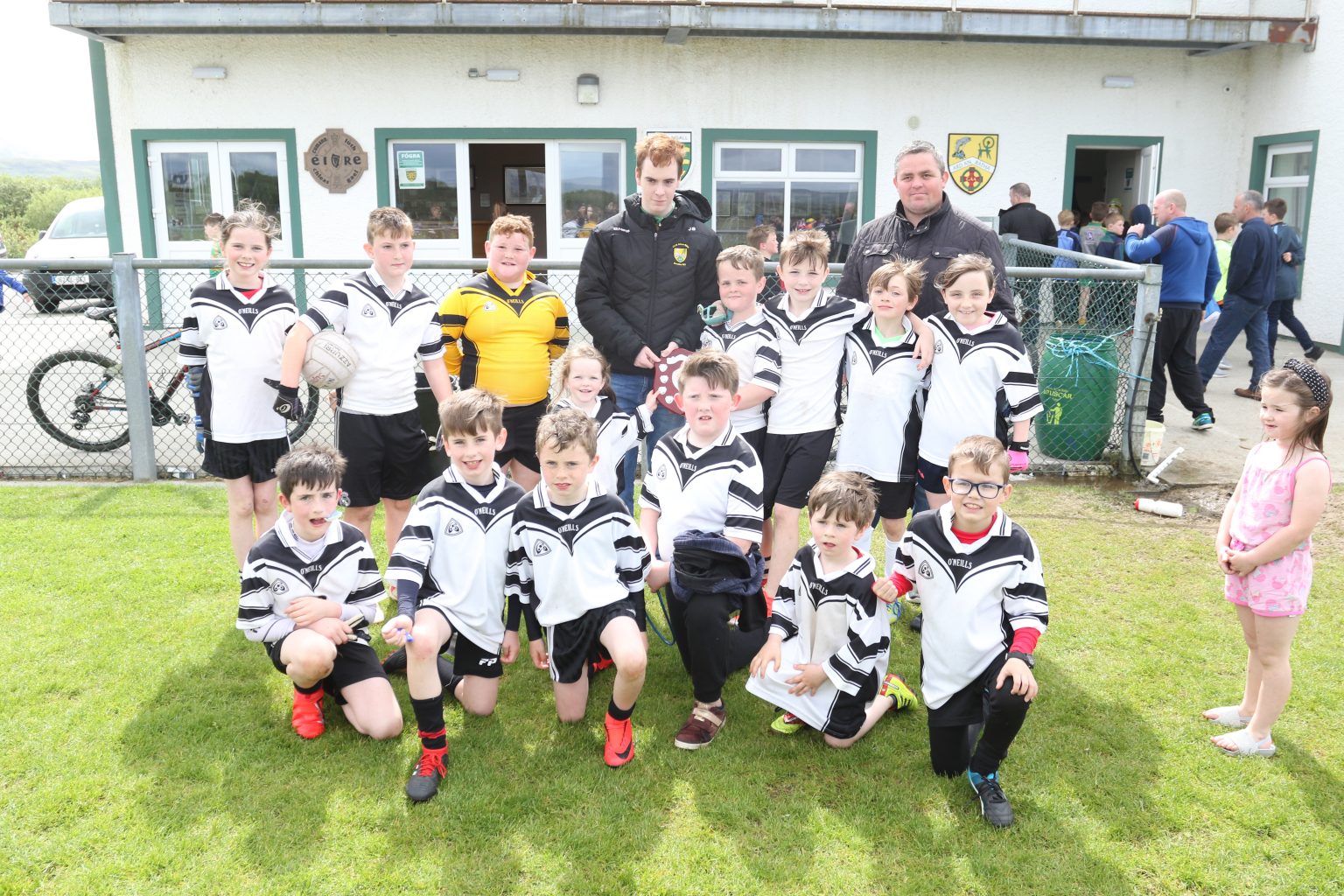 Na Rossa U-10 team who won the Div 1 Shield at the Joe Larry Tournament in Ardara
2019 Roll of Honour
The Club Year - 2019
Overall it wasn't a bad season for Na Rossa. It's always disappointing when you don't get promotion but the performances in the Junior Championship were very encouraging and showed that Na Rossa are not too far away. We were unfortunate to lose players of the calibre of Ryan Mc Gonagle (goalkeeper), Aidan Mc Cahill, Aidan Mc Hugh (injury), Adam Mc Hugh (long-term injury) during the season but at least we finished on a high by getting to the Junior A Championship semi-final.
2019 proved to be a very topsy-turvy year for Na Rossa. It started well with a win over a very young Dungloe reserve side in Dooey in the first round of the Gaeltacht competition. However. Na Rossa weren't going to have success in this competition when competing with the likes of Downings who not only won the Donegal Junior Gaeltacht but also the All-Ireland Junior Gaeltacht at the finals down in Kerry.
Then when the All-county league came around, Na Rossa had a brilliant start with four wins on-the-trot and were sitting pretty at the top of the fourth division. It looked like Na Rossa's experience gained in Division 3 the previous year was paying off. However, the second half of the league proved less successful and it's difficult to know what to attribute that to.
Fair enough, before the Junior Championship came around,Na Rossa did lose some players to emigration which certainly made life tough for player-manager, Donal Trimble, who was working off a panel of only twenty two players. This cast a doubt on whether Na Rossa would actually field a team in the Junior A Championship. Another struggling fourth division team, Pettigo, had actually pulled out of the championship due to a small panel of players, at this stage.
After some soul-searching, however, Na Rossa decided to remain in the Junior Championship and if ever there was a right decision that was one. Na Rossa played their best football of the season in the Junior A Championshiop. Being grouped with Junior Championship favourites, Buncrana, Carndonagh & Lifford, the prospects didn't look too good. An expected victory at home in Dooey over Lifford ensued but we were well beaten by the favourites, Buncrana, away from home. However, a rare away victory over Carndonagh set us up for a quarter-final tilt at Urris. Numbers were down to the bare bones at this stage and even our chairman, the County Senior team manager,Declan Bonner, had to come out of retirement to stand in goals. He actually turned out to be Na Rossa's saviour in this game with two particularly brilliant saves to give us a one point victory and a place in the semi-finals.
We drew Division 4 winners, Letterkenny Gaels, in the semi-final and that was always going to be an uphill battle for us. We conceded a goal in the first half which put us on the back-foot but we upped our game in the second half and actually outscored the Gaels in that half but the Gaels lead in the first half was too much to claw back and so the Gaels progressed to the Junior A Final which they subsequently lost to favourites, Buncrana.
Great credit has to go to player-manager Donal Trimble, and his assistants Patrick Caulfield, Cormac Mc Hugh and Felix Melly for the amount of effort they put in all year. It certainly wasn't an easy task for them working with such small numbers.
Although we don't have the numbers for under-age competitions, credit has to go to Felix Melly and Gerry Mc Hugh for pulling off a great Under-8 Blitz win in Ardara during the summer.
Great progress has been made on the development of our new pitch in Madavagh which is very centrally located directly opposite the Leitir Chapel. The senior team actually trained there towards the end of the summer but the facility will be up and running for the 2020 League season. A lot of praise has to go to Michael Duddy and Kevin Mc Cready for the endless hours they put in to get this fantastic facility for Na Rossa.