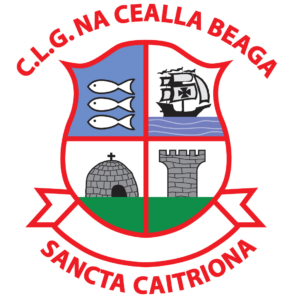 Ainm an Chlub: Na Cealla Beaga
Dathanna an Chlub/Club Colours: Bán agus Dearg / White and Red
Alternative Colours: Ban & Dearg
Club Ground: Eamonn Byrne Memorial Park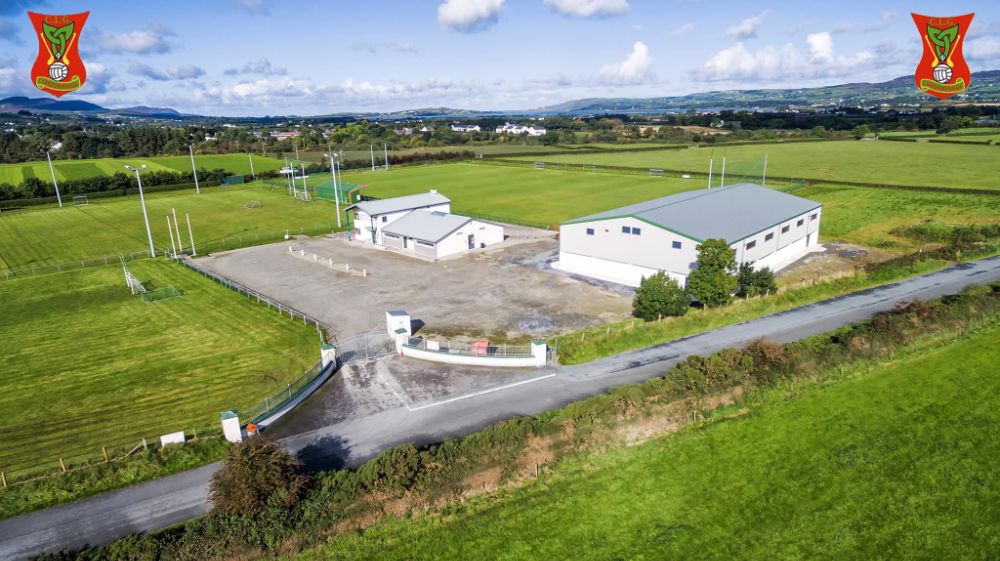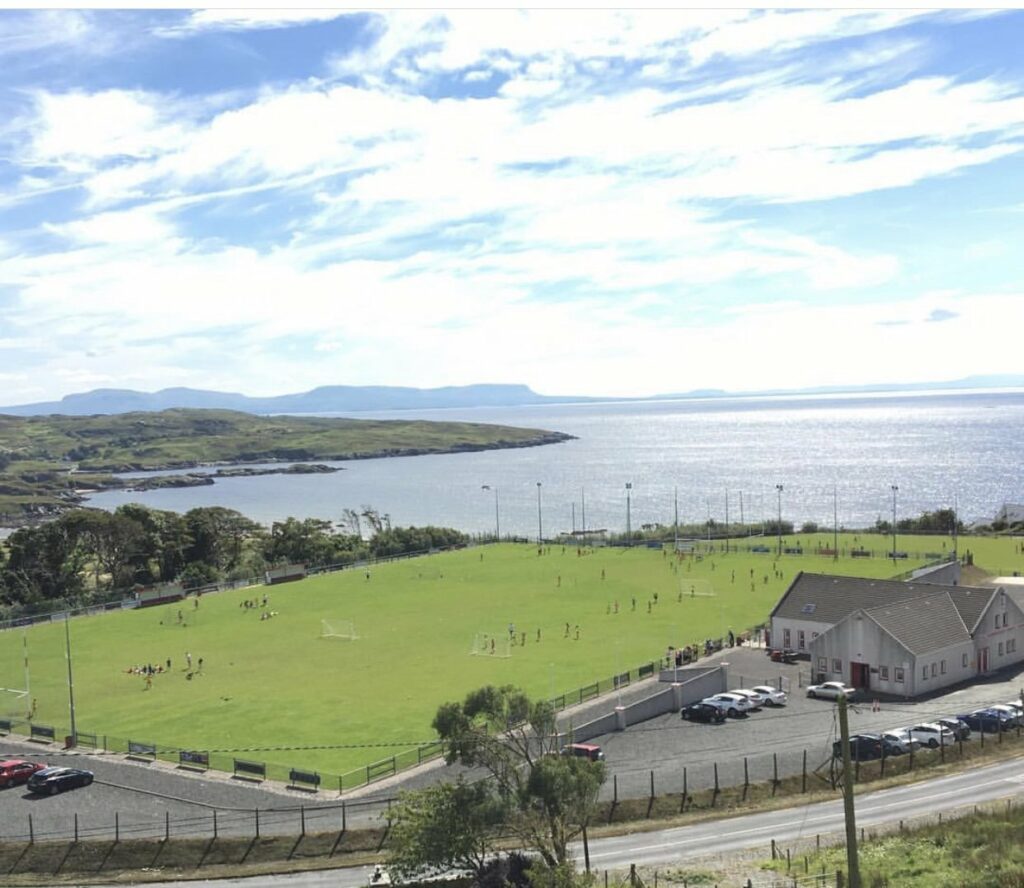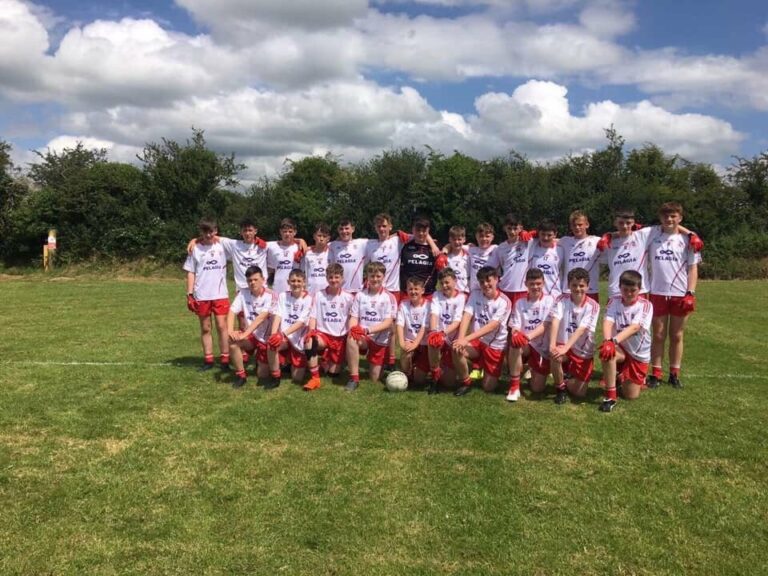 Na Cealla Beaga - Latest Notes
Online Bingo:  
A big thanks to everyone who played our online Bingo this evening & we look forward in seeing you all again next week and please spread the word. Weekly prizes totalling €2,000!! with a magic number worth €40 this week!  
You can also buy your book in store (cash sales only). These are available in Curran's Londis from Wednesday morning until 11am Monday (or while stocks last!).  
We recommend buying your books EARLY as we have sold out in previous weeks!  
Online:  
Buy your bingo books online at   
https://member.clubforce.com/memberships_cart_m.asp?LL_ID=476&intMF_ID=7966&fbclid=IwAR3uuAt4IL9eJut9apSanRrhgDr7wrxypJ5M1NimbTT7-U1pyy8NRUrAjik#Anchor  
There are two options to buy your books online!  
Option 1: Pay & print at home! Online sales close at 12 midday on the day of bingo (each Monday)  
Option 2: Pay & we Print/Post direct to you! Online sales for this option close at 6pm the Wednesday prior to game night! Additional fee of €1.  
Books that are purchased after the cut off times will automatically be entered into next week's games!  
On game night you follow the link to Zoom & Play! Login from 8.00pm each Monday using the link provided!  
Kilotto numbers – 1, 2, 13 & 18.  
There was no winner this week. Next week's Jackpot is sitting at €1,990.  
Consolation prize winner of €25 Raymond Byrne, Stragar. Thanks for your weekly support. Congratulations!  
We are appealing for all club members, players and local community to purchase their Kilotto ticket online - https://play.clubforce.com/play_newa.asp?ll_id=467#Anchor  or Kilotto can also be purchased in the following businesses in town - Breslin's Service Station, Sweet News, Centra -Hegarty's and Currans.  
Your support would be greatly appreciated & good luck!!  
Club & Gym membership 2023 *Closing 31.03.2023* 
Please find the link and membership options for 2023 below. It is vital all players are registered ASAP for Insurance purposes, without registration they are not permitted to train or play.  
Please login or create a new Foireann account to access all membership options. If you are unsure which to choose or have any questions regarding membership, please contact our club registrar Susan Mc Ging 086 3935968 or Marie Dawn White if it is related to the Gym Membership.  
Family membership €80 (2 Adults and all children Under 16)

 

Adult Membership €50 

 

Adult PLAYER Membership + Gym Fob Renewal €65

 

Student Membership (17 years plus) €25

 

Student Membership + Gym Fob Renewal (PLAYERS aged 18 and over only) €40

 

Youth Membership (Under 16) €20

 

Adult Club & GYM Membership €100 (NON playing members) 
Club Cards for the upcoming season are also available to order from Susan or Marie Dawn. They are priced at €150 and include 1 Adult membership for the upcoming season. A top-up for family or gym membership can be made to this payment.  
Gym Fobs not renewed for 2023 will be deactivated in the coming weeks.  
Club Gear 
Delighted to have a link available to our Club O'Neill's shop where you can buy the latest gear! Follow the link below to have a look!  
https://www.oneills.com/uk_en/shop-by-team/gaa/ireland/clg-na-cealla-beaga.html 
Weekly Fixtures  
Minor girls were home to Red Hughs this evening, Tuesday 29th. U13 game has been cancelled tomorrow evening, Wednesday 30th they will train instead. Saturday 02nd U9s away to Ardara for the Tomas Maguire Memorial Cup. U14 girls are away to Burt in a Semi Final throw in 1PM. Senior Mens teams are home to Aodh Ruadh Saturday 02nd in the third round of championship. Reserve throw in 4.30PM, followed by Senior Men throw in 6PM. Senior Ladies are away to Milford in the 3rd round of Intermediate Championship Sunday 03rdaway, throw in 10.30AM. Best of luck to all teams and management for this week's fixtures.  
As always, thank you all very much for your continued support.  
Christopher Cunningham
Oifigeach Caidreamh Poiblí
CLG Na Cealla Beaga
Killybegs
Co.Donegal
https://twitter.com/KILLYBEGSGAA
CLG Na Cealla Beaga – SENIOR BOARD
Oifigeach/Officer
Ainm/Name
E-mail Address
Fón/Telephone
Cathaoirleach
John Baker Boyle
johnboylebaker@gmail.com
087 8328259
Runaí
Marie Dawn De Faoite
Secretary.killibegs.Donegal@gaa.ie
087 1375558
Cisteoir
Fionnuala Cunningham
whitefionnuala@eircom.net
087 4175410
Oifigeach Caidreamh Poiblí
Christopher Cunningham
Pro.killybegs.donegal@gaa.ie
087 9037448
Oifigeach Oiliúna
Gary Conaghan &
Shay Murrin
gary_conaghan@yahoo.com
087 6357615
Oifigeach Coimirce Leanaí
Michelle Cunningham
michellephn123@gmail.com
087 9361446
Oifigeach Sláinte
Christopher Cunningham
christopherc-1996@hotmail.com
087 9037448
Oifigeach Cultúr
Pat Connaghan
marykcon@hotmail.com
087 2058568
Ball an Bhord Contae 1
John Baker Boyle
johnboylebaker@gmail.com
087 8328259
Ball an Bhord Contae 2
John Cunningham
jcunninghamcontracting@gmail.com
087 2851776
| Oifigeach/Officer | Ainm/Name | E-mail Address | Fón/Telephone |
| --- | --- | --- | --- |
| Cathaoirleach | Liam Conneely | liamconneely1@hotmail.com | 087-2944555 |
| Runaí | John O'Sullivan | johnjamesosullivancasey@gmail.com | 087-2729015 |
| Oifigeach Caidreamh Poiblí | Christopher Cunningham | Pro.killybegs.donegal@gaa.ie | 087-9037448 |
| Regional Board Delegates | Peter McGinley | peter.mcginley@gmail.com | 087-6056806 |
| Faoi 7 | Peter McGinley | peter.mcginley@gmail.com | 087-6056806 |
| Faoi 9 | Peter McGinley | peter.mcginley@gmail.com | 087-6056806 |
| Faoi 11 | Gary Conaghan | garyconaghan15@yahoo.com | 087-6357615 |
| Faoi 13 | Trevor McNern | | 087-9175487 |
| Faoi 15 | Callum Quinn | callumquinn1713@gmail.com | 086-7359315 |
| Faoi 17 | Eugene Mulligan | principal@niallmor.com | 087-9252869 |
| | | | |
| --- | --- | --- | --- |
| 1 John Ban Gallagher | 4 Ryan Carr | 7 Evan Broderick | 10 Jack McSharry |
| 2 Eoghan Ban Gallagher | 5 Cillian Gildea | 8 Hugh McFadden | 11 Michael Gallagher |
| 3 Seamus Óg Byrne | 6 Ryan Cunningham | 9 Ciaran Conaghan | 12 Michael Statham |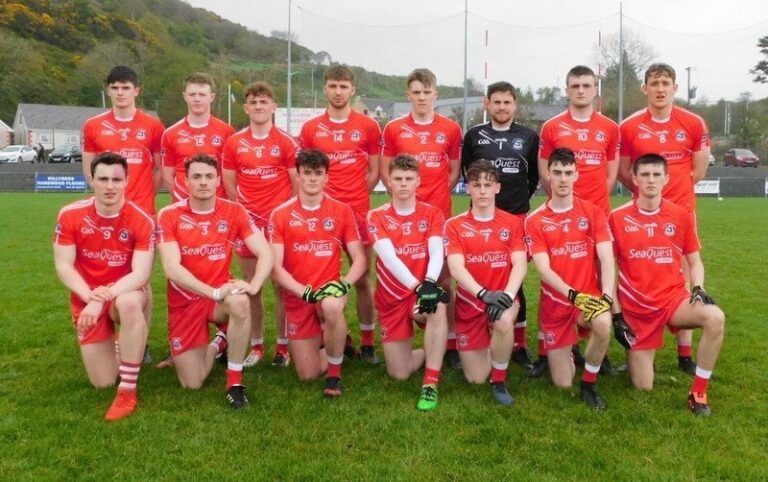 Review of the Decade 2010-19
The 2010s has been one of the most successful decades for CLG Na Cealla Beaga, both on and off the field. On the 15th May 2010 we had the official opening of Eamonn Byrne Memorial Park by Criostoir O'Cuana, Uachtarán Chumann Lúthchleas Gael. Following the opening we saw CLG Na Cealla Beaga play CLG Gaeil Tir Chonaill for the Duffy Cup, and Dún na nGall v Liatroma. For the first time CLG Na Cealla Beaga had a permanent home.
On the field, 2010 saw us enter, and win, the Ulster Intermediate League this was a great boost for the season ahead. We reached the county senior final to be beaten by a very strong Naomh Conaill side. During the period of 2011 to 2013 a number of senior players from the 2010 team emigrated. During this period the club worked hard at underage level and the club won many underage titles, the fruits of the labour paid off when we again reached the Senior County final in 2013 but we were beaten by a well organised Glenswilly team.
Our Club retained Senior Championship status throughout the decade despite competing in relegation finals, a noteworthy fact given the large number of players who emigrated. From 2010 onwards many Killybegs players made the Senior County panel including Shane Boyle, Paul McGinley, Michael Mullin, Jason Noctor, Matthew Smyth and our two current county players Eoghan Ban Gallagher and Hugh McFadden who have won back-to-back Ulster titles with the current Donegal team.
Currently we are fielding 14 teams across all grades (male and female) from U8 to Senior. We have had some great success at underage and senior level for both our underage girls and senior ladies team.