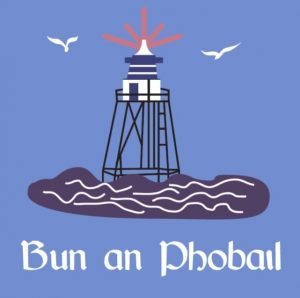 Ainm an Chlub: Bun an Phobail
Dathanna an Chlub/Club Colours: Navy and Sky Blue
Alternative Colours: Dark Blue
Club Ground: Páirc na Carraige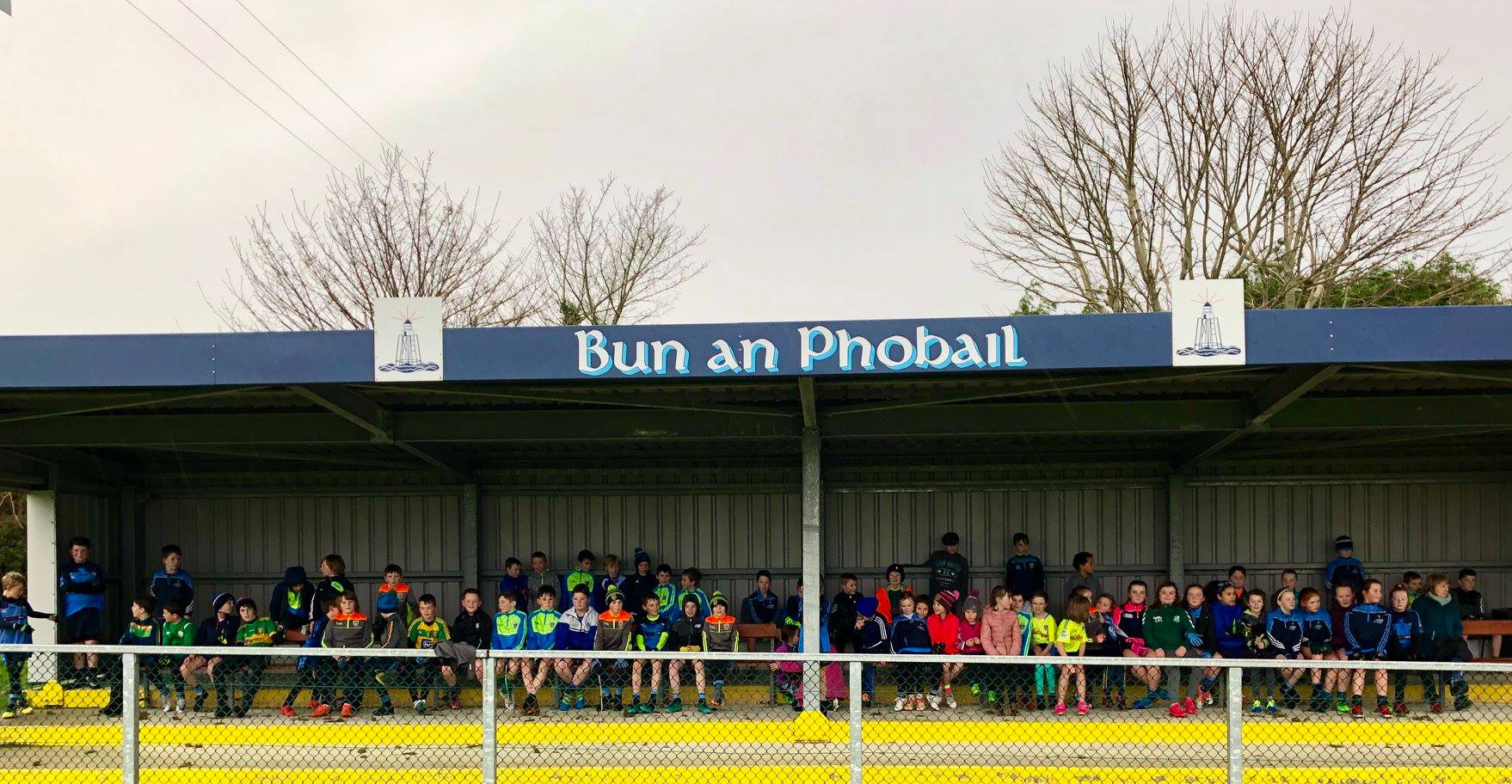 Moville Gaa is a volunteer led, community based organisation that promotes the indigenous games of Gaelic football and also promotes all aspects of Irish Cultural and Social Life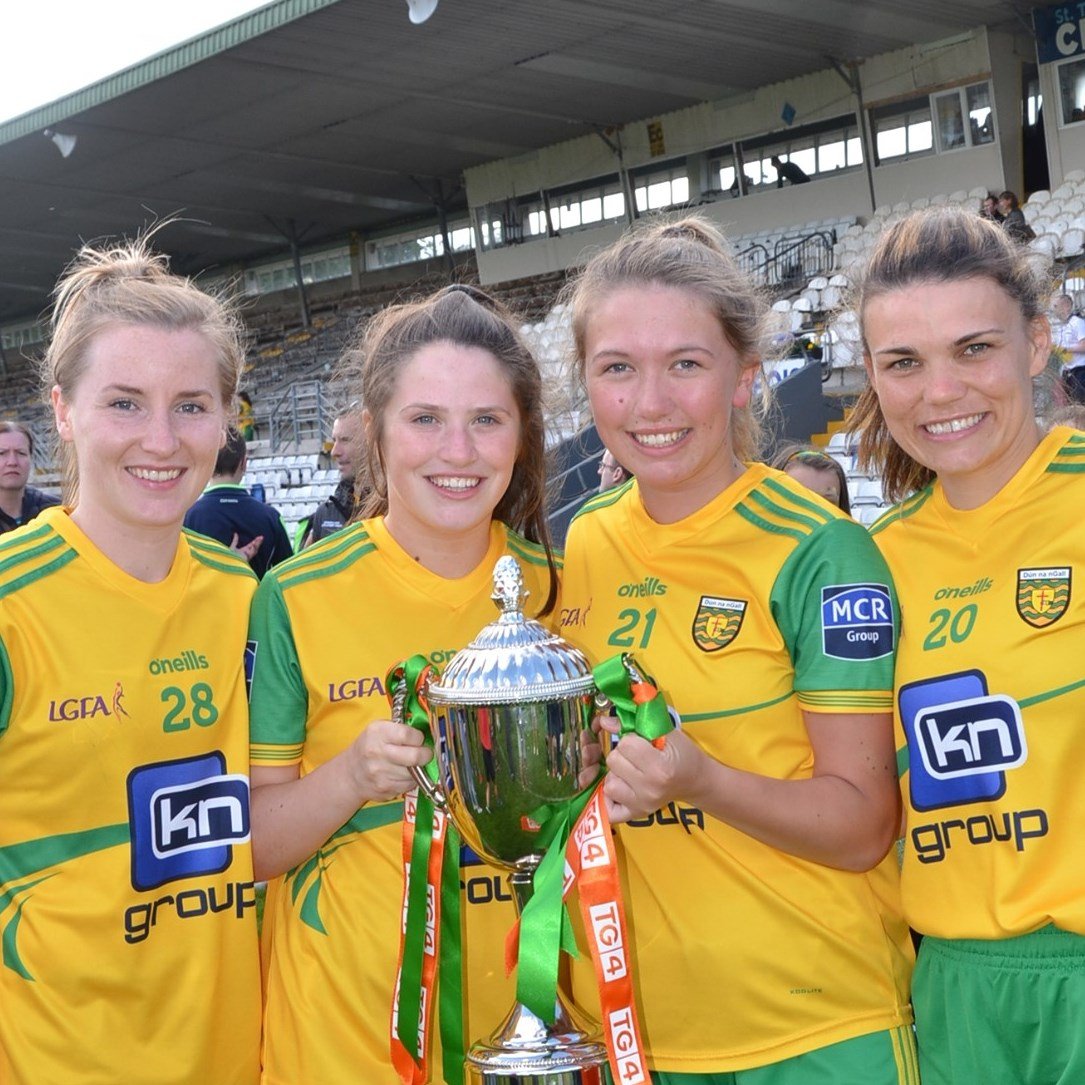 Club review of the decade 2010-19
The last decade has seen good success for the Club across a range of age groups and in both Mens and Ladies football. The decade began with Danny Murphy featuring in the successful Donegal U21 team that played in the All-Ireland final against Dublin, with Danny featuring strongly in the game. This was followed in 2013 by our Men winning the All-Ireland Junior Seven's Shield on a truly memorable day in Templeogue.
2014 saw two Moville players in another All-Ireland final as Tony McClenaghan and Ciaran Diver both featured against Kerry at Croke Park, in a great validation of our hard work in Underage football at the Club. 2015 saw another milestone as Malachy McDermott became the first senior Man from the Club to play for Donegal and the positive momentum was maintained as our senior Ladies won the County Championship in 2016. More success for the Ladies came in 2017 as Ciara and Niamh Hegarty were both awarded All-Stars for their heroics with the Donegal team, and Tony McClenaghan enjoyed more success as he co-captained the Donegal U21's to an Ulster title.
The decade's singular achievement may be the success of our Minor Girls in contesting seven consecutive A Finals between 2013-2019, winning five of them along the way. There was an outstanding effort from several coaching and playing panels to sustain such success. Our 2019 Minor, Aoibh Faulkner, also captained the Donegal Minors this year.
Off the pitch we secured consecutive County Scór titles for our Instrumental Group in 2018 and 2019.
It has been an exciting decade for the Club and the ongoing investment in youth at the Club is showing strong signs with our Underage teams that further and greater success awaits over the ten years to come. Moville Abú!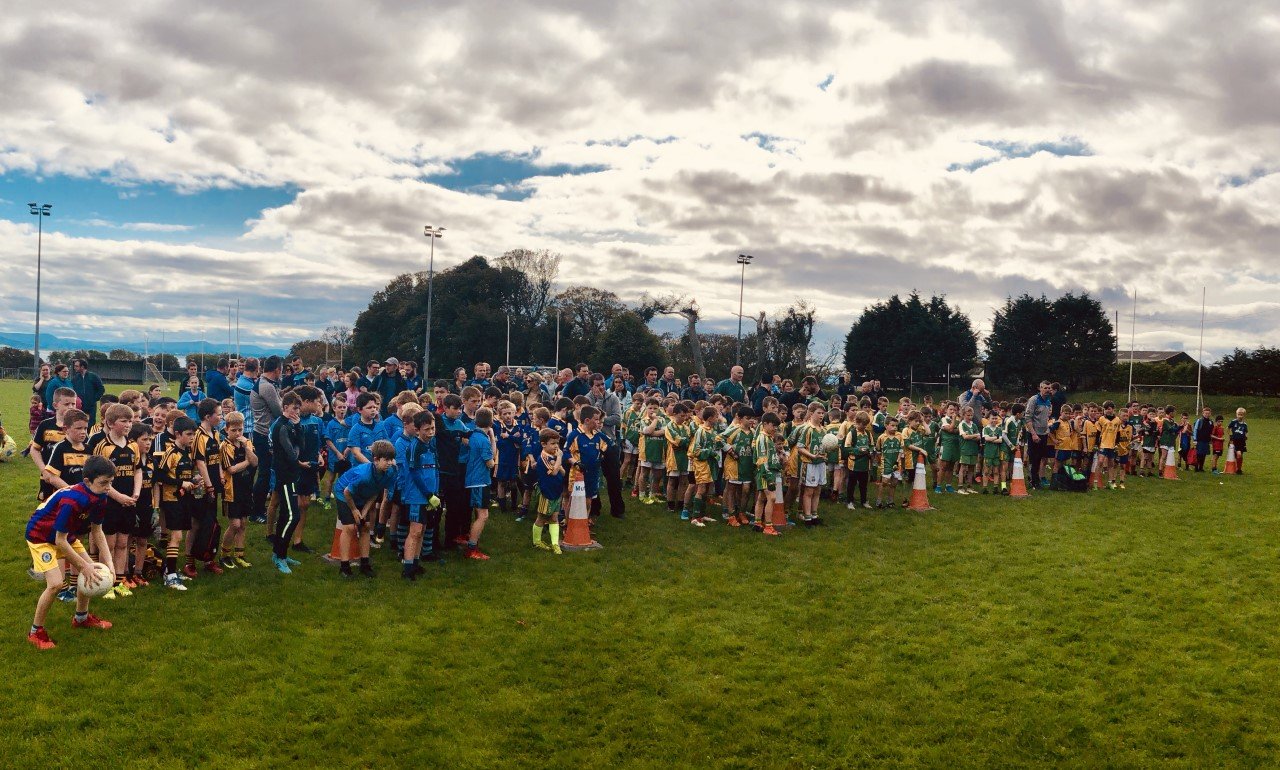 BUN AN PHOBAIL – SENIOR BOARD
| | | | |
| --- | --- | --- | --- |
| Cathaoirleach | Sean Ó'Fachtna | Chairperson.moville.donegal@gaa.ie | 086 8554829 |
| Rúnaí | Ciarán Mac Cionnaith | secretary.moville.Donegal@gaa.ie | 087 9487579 |
| Cisteoir | Bríd Ní hEarcáin | brigidharkin@icloud.com | 087 7554034 |
| Oifigeach Caidreamh Poiblí | John Peto | pro.moville@gaa.ie | 0044 7812984254 |
| Oifigeach Oiliúna | Sean Ó'Hir | Seanohare1@hotmail.com | 00044 7598256244 |
| Oifigeach Coimirce Leanaí | Nuala Ní Caomhánach | nualacavanagh11@gmail.com | - |
| Oifigeach Club Sláinte | John Peto | pro.moville.donegal@gaa.ie | 0044 7812984254 |
| Oifigeach Cultúr | Conal Ó Domhnaill | conodonnell@outlook.com | 086 8552700 |
| Ball an Bhord Contae: 1 | Ciarán Mac Cionnaith | secretary.moville.Donegal@gaa.ie | 087 9487579 |
| Ball an Bhord Contae: 2 | Sean Ó'Fachtna | seanfaulkner5919@gmail.com | 086 8554829 |
BUN AN PHOBAIL – BORD NA NÓG
Cathaoirleach

Sean Faulkner

Chairperson.moville.donegal@gaa.ie

086 8554829

Rúnaí

Ciarán Mac Cionnaidh

secretary.moville.donegal@gaa.ie

087 9487579

Oifigeach Caidreamh Poiblí

John Peto

Pro.moville.donegal@gaa.ie

0044 7812984254

Toscairí an Bhoird Réigiúnaigh

Maurice Harkin
Ciarán Mac Cionnaidh
mauriceharkin@donegalvec.ie
secretary.moville.donegal@gaa.ie
086 3826323
087 9487579

Faoi-8

Eamonn Reddin
Sean O'Hare
-
Seanohare1@hotmail.com
0044 7866759211
0044 7590256244

Faoi-10

Dave Lee

Davelee67@hotmail.com

086 1921046

Faoi-12

Sean O'Hare

Seanohare1@hotmail.com

0044 7590256244

Faoi-13 agus 14

Maurice Harkin

Mauriceharkin@donegalvec.ie

086 3826323

Faoi-16

Eunan Hegarty

-

086 8399617

Faoi-18

TBC

-

-

Faoi- 8 (girls)

Danny Murphy

-

0044 7919324186

Faoi 10 (girls)

Michelle Reynolds

-

086 1646692

Faoi 12 (girls)

Aisling McGuinness

-

086 3542006

Faoi 14 (girls)

John Peto
Brigeen Peto

Pro.moville.donegal@gaa.ie

0044 7812984254
0044 7590849027

Faoi 16 (girls)

Amanda Leech
Michael Leech

-

083 3994848
086 1634191

Faoi 18 (girls)

Aoife McLaughlin

-

087 7761819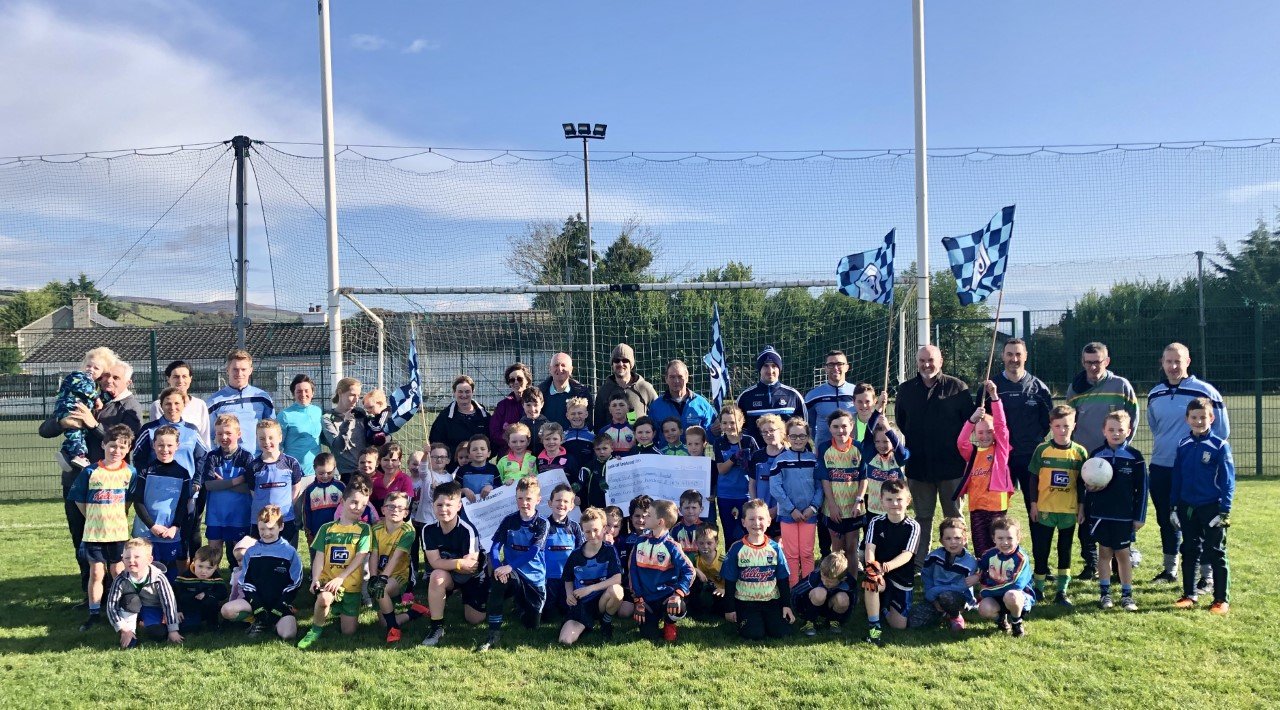 The Club Year 2019
2019 has been a great year for the Club, with an amazing eighteen Moville players representing Donegal from senior Level down in Men's and Ladies' football, and also seeing us retain our County Scór Instrumental Group Title. For the first time in our history we have two senior men in the County panel and no less than five Senior Ladies all featuring for Donegal this year.
Our Men achieved promotion in the League and our Underage Teams have performed well, with our U10's Boys winning the Sean Masterson Cup and competing strongly at All-County level and our Minor Girls winning the League and reaching their seventh successive County A Final.
We continue to play a strong role in our community, with almost €9,000 raised for Children's Charities through our Summer Fun Day this year.
The 2019 season saw our senior men begin the year desperate to secure promotion from Division Four after narrowly missing out in 2018. With a squad bolstered by the addition of Ciaran Diver to the Donegal Men's panel, joining Tony McClenaghan, we began the season powerfully, securing wins both home and away over the opening exchanges and building up a strong position in the League with a cushion of points that ultimately secured us promotion with a second place finish. This year's team saw a number of debutants stepping up to the senior ranks alongside a raft of seasoned campaigners, with some strength in depth starting to develop across the squad. In the Championship we came out of our group with two wins and a draw but were undone by eventual County Champions Buncrana in the Semi-Final.
Our Ladies performed well in League and Championship but were unable to repeat last year's League Title success this time as they introduced a raft of news faces. The highlight for Ladies was seeing Niamh Hegarty, Niamh McLaughlin, Niamh McDonald, Tara Hegarty and Kate McClenaghan all featuring in the County Team.
We are now really beginning to reap the rewards of a sustained effort in developing underage football that dates back more than five years to the establishment of our Gaga for GAA toddlers training on a Saturday morning. This has seen numbers grow, parental involvement deepen and real skills benefits for our young players. Our current U10's are the first crop of players to have come through this system and have enjoyed widespread success in Inishowen and at all-County level, with good numbers and a very positive attitude. This blend of enthusiasm, numbers and real skill can now be found at all grades from U10 down and has helped to inspire the older age grades on to success – with our U12's, U14's and U16's boys and girls both enjoying success this year. Eoghan McLaughlin was rewarded for his hard work with selection for the Donegal U16's.
The Minor Girls continue to inspire everyone at the Club – winning the League and qualifying for a seventh successive County 'A Final this year, with five of the team achieving County Honours at Minor or Snr Level – well done to Aoibh Faulkner, Niamh & Clodagh Skelly, Niamh McDonald & Kate McClenaghan. Katherine McLaughlin & Shannon Leech have played for the County at U16's this year while Eva Doherty, Natasha McDermott and Leah Cavanagh were in the Donegal U14 squad and Laoise Doherty and Aisling Gillen were selected for the U13 Development Squad.
Tá a lán obar déanta le bliain anuas. Chuir ar gclub imeachtaí ar siúl ag Lá Fhéile Pádraig, Seachtain na Gaeilge agus Fleadh Dhún na nGall. Chuir muid ranganna gaeilge agus ranganna céilí ar siúl agus bhí trí chéilí mór againn. Ghlac muid pairt i mbailiúcháin na teanga agus thug muid urraíocht do dhá bhall d'en chlub le dhul ar chúrsa samhraidh sa ghaeltacht.
Comhghairdeas leis na baill ulig a ghlac páirt I scór agús go háirithe an grúpa Ceol Úirlise a bhain Craobh na Condae an dara bliain as a chéile.
2019 Roll of Honour
Senior Men: Promoted from Division Four
Minor Ladies: Division One Winners, County A Finalists
U16 Boys: Division Three Championship Runners up
U12 Boys: Inishowen Division Four Winners
U10 Boys: Sean Masterson Cup Winners
U9 Boys: Burt Cup Winners
U8 Boys: Ardara Tournament Shield Winners