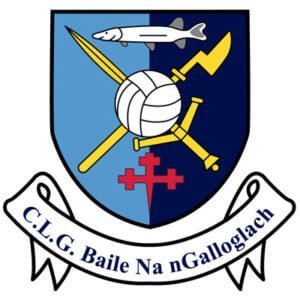 Ainm an Chlub: Clg Baile na nGalloglach
Dathanna an Chlub/Club Colours: Navy Blue
Alternative Colours: White/ light blue trim
Club Ground: Moyle Park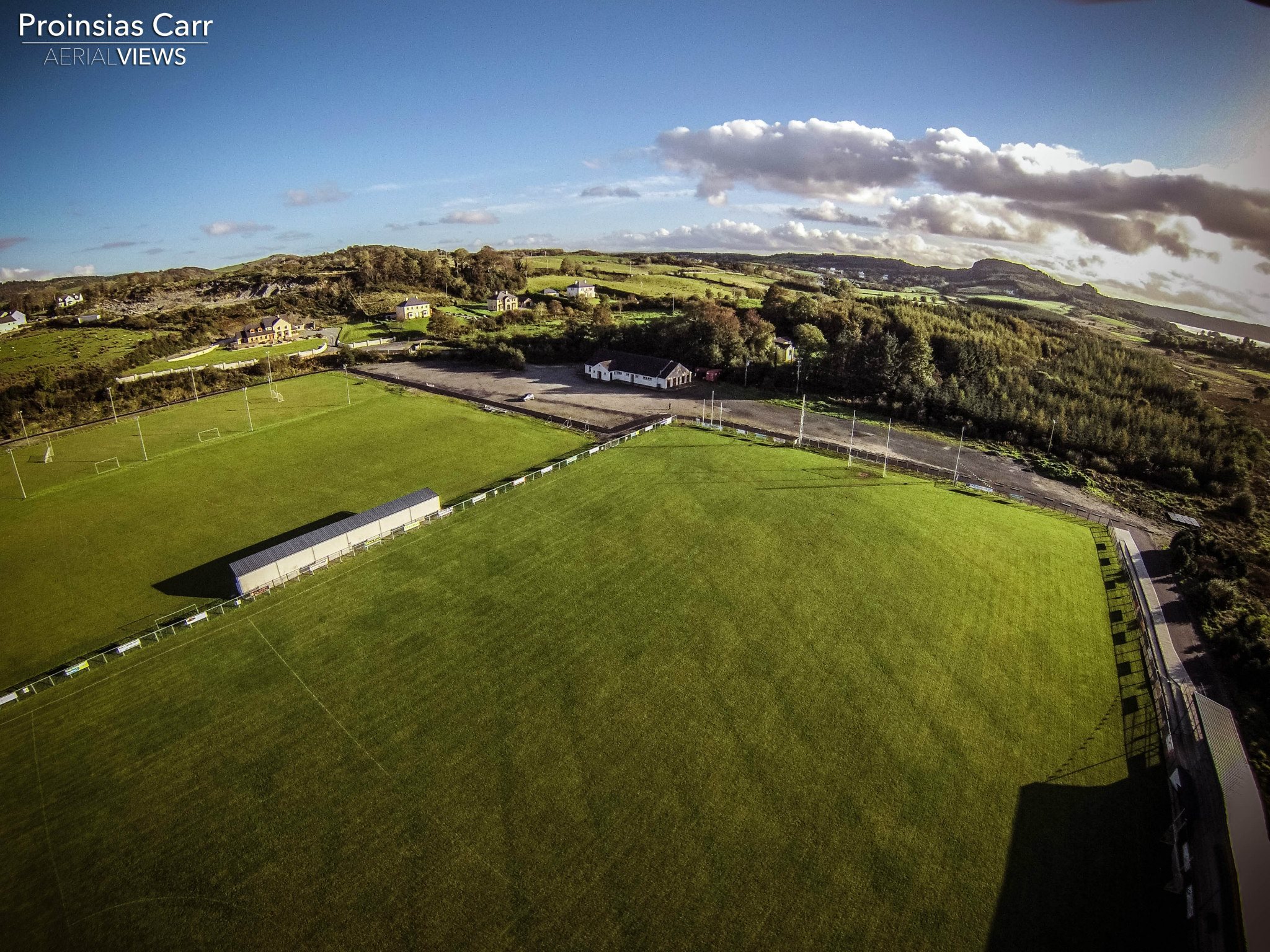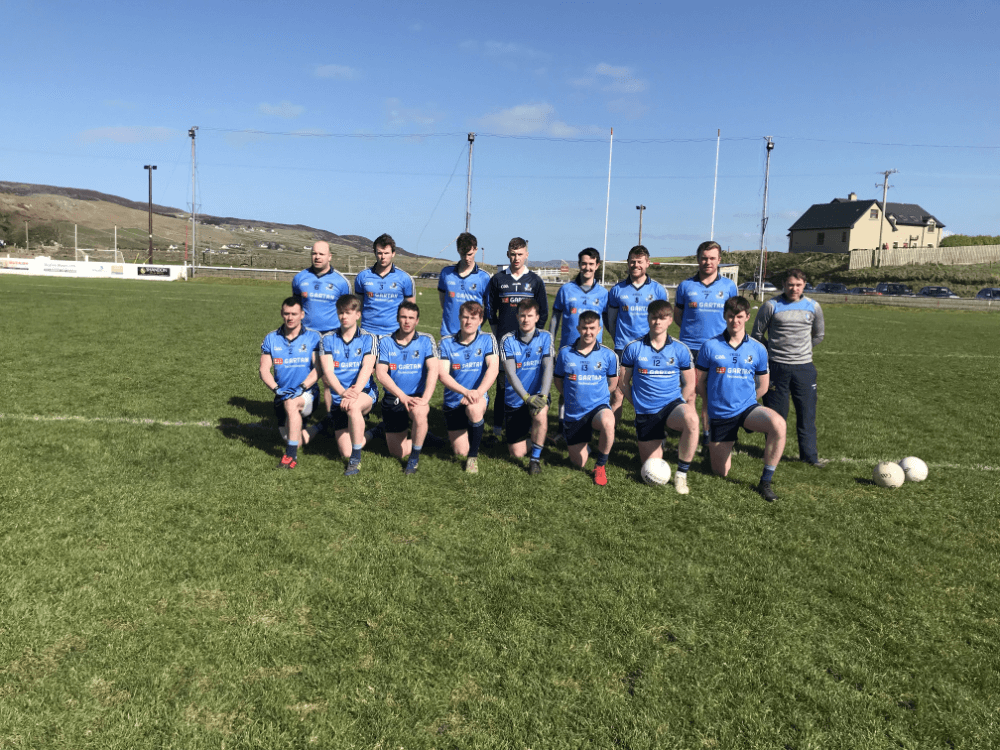 Club Review of the Decade 2010-19
2010-19 was undoubtedly the most successful decade in the club's short history. The Senior Mens' team rose through the ranks beginning in 2013 when they won a Division 4 and Junior Championship double under Nigel Black. Further progress was made under Shaun Paul Barrett as the club clinched the Division 3 title. The appointment of Danny O'Donnell for the 2016 season and beyond proved a masterstroke as he guided them to Division 1 for the first time ever by securing the Division 2 League title in 2016, a second Intermediate crown for the club in 2017 and successfully retained Division 1 status for two years. 2019 saw the club break more new ground by qualifying for the last eight of the Dr. Maguire Cup.
The Ladies board have gone from strength to strength since their creation in 2007. They rose to the upper echelons of Donegal football in the past ten years with Martin Barrett, Ger Hardiman and Louis Gallagher at the helm. They picked up the Junior Gaeltacht and Divison 3 title in 2011 and followed this up with a Division 2 crown and Junior Championship success in 2012. They won an Intermediate Championship and reached the Ulster Final in 2013. This coupled with the Men's success in 2013 led to Baile na nGalloglach being crowned Gaelic Life Ulster Club of the Year in 2013. In 2018 the ladies scooped the club's first ever National Title by collecting the All-Ireland Intermediate Gaeltacht in Downings. Other notable successes during the decade include Shaun Paul Barrett guiding the Donegal Minors to Ulster Championship success in 2016. This last decade also saw a dramatic increase in the representation on county underage panels for both male and female players.
BAILE NA NGALLOGLACH – SENIOR BOARD
Oifigeach/Officer
Ainm/Name
E-mail Address
Fón/Telephone
Cathaoirleach
Aodh McCormack
a.mccormack@oandb.ie
087 8131565
Runaí
Tracy Peoples
secretary.milford.Donegal@gaa.ie
tracypeoples79@gmail.com
086 3777458
Cisteoir
Cormac Friel
cormacfriel3@gmail.com
087 6499067
Oifigeach Caidreamh Poiblí
Roisin McCormack
pro.milford.donegal@gaa.ie
Roisin.mccormack@lyit.ie
087 9188795
Oifigeach Oiliúna
James McGinley
james@henrymcginley.ie
086 8179779
Oifigeach Coimirce Leanaí
Sally O'Donnell
sallyparkschool@hotmail.com
086 8589339
Oifigeach Sláinte agus Folláine
Roisin McCormack
Tommy O'Brien
Rosin.mccormack@lyit.ie OBrien.th@gmail.com
087 9188795
Oifigeach Scór Oifigeach na Gaeilge
Dympna Barrett
Dympnabarrett@gmai.com
086 2250363
Ball an Bhord Contae 1
Pat Curly
patcurley92@hotmail.com
087 1239192
074 9153217
Ball an Bhord Contae 2
Joe McNulty
joe.mcnulty34@gmail.com
086 8547114
074 9153291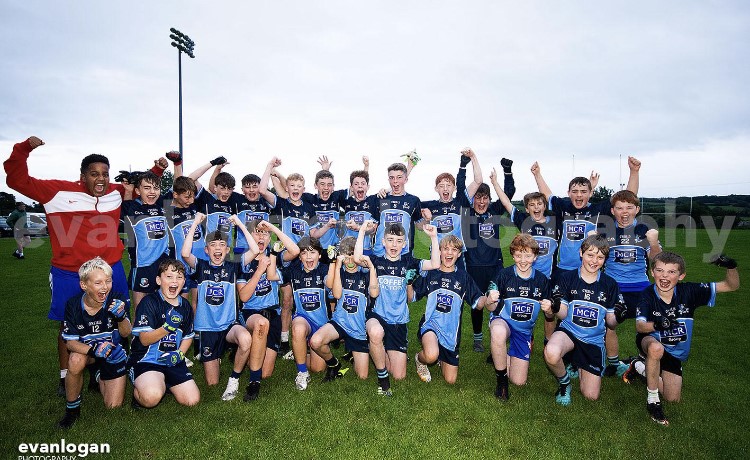 Oifigeach/Officer
Ainm/Name
E-mail Address
Fón/Telephone
Cathaoirleach
Nigel Black
nigelb92@hotmail.com
086 8128869
Runaí
Paul Buchanan
Buchananp2020@gmail.com
083 8390567
Oifigeach Caidreamh Poiblí
Tracy Peoples
Secretary.milford.donegal@gaa.ie
086 3777458
Regional Board Delegates
Nigel Black
Patrick McBride
nigelb92@hotmail.com
mcbridepatrick01@gmail.com
086 8128869
086 2250363
Faoi 7
Christopher Barrett
Chrisbarrett800@gmail.com
086 3307427
Faoi 9
Mark Farren
mrkfarren@gmail.com
086 3202257
Faoi 11
Donall Barett
Donall.barrett@mcr.ie
086 8353701
Faoi 13
Patrick McBride
mcbridepatrick01@gmail.com
086 2250363
Faoi 15
Seamus McDaid
fbspeciall@yahoo.co.uk
086 3394840
Faoi 17
Nigel Black
nigelb92@hotmail.com
086 8128869
| 1ST TWELVE | | | |
| --- | --- | --- | --- |
| 1 Shaun Gallagher | 4 Enda McHugh | 7 Darragh Black | 10 Eoin O'Donnell |
| 2 Cathal McGettigan | 5 Paul Curley | 8 Tony McNamee | 11 Kane Barrett |
| 3 Rory O'Donnell | 6 Dylan Dorrian | 9 Christopher Barrett | 12 Paul Curley |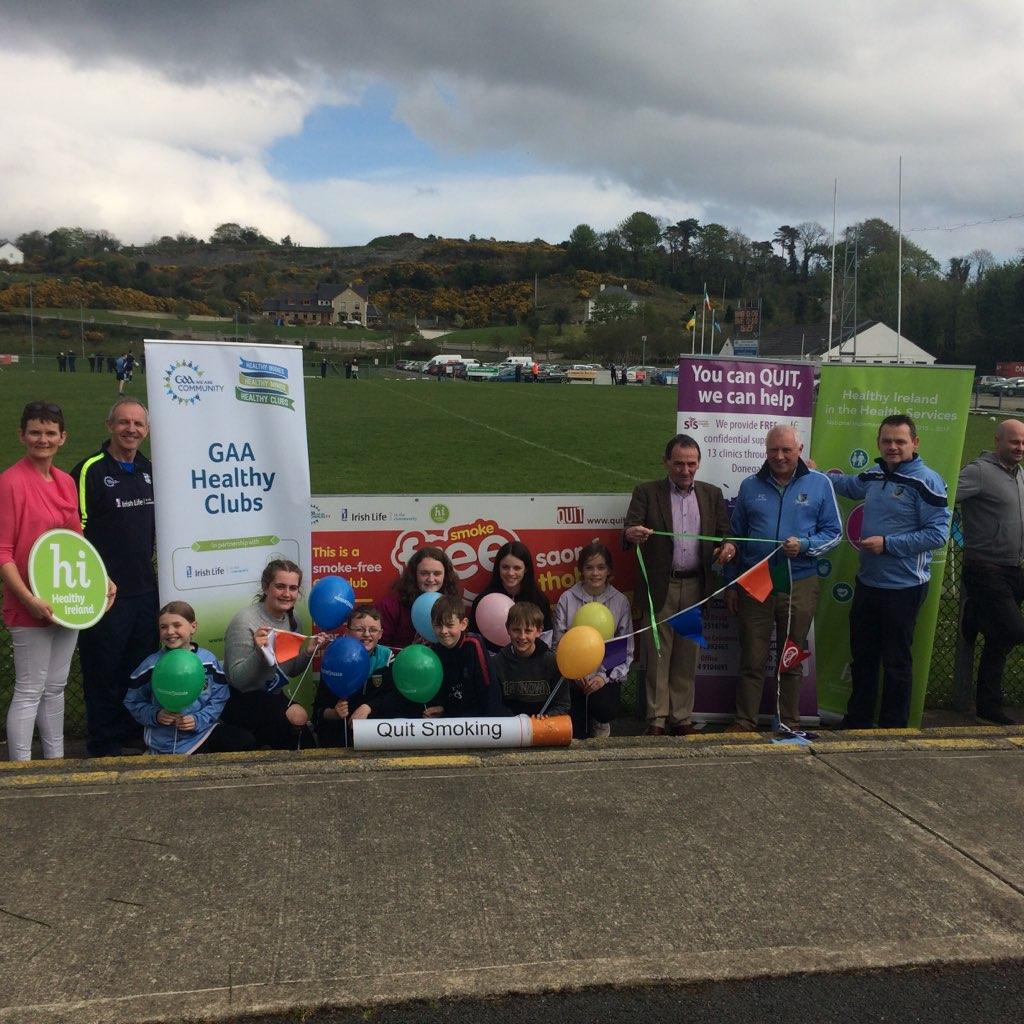 Club Year – 2019
Pride of place within the club this year belongs to the Minor Ladies who scooped the Division 2 County Championship for the second consecutive season after victory over local rivals Downings on Bank Holiday Monday in October. The u16 boys also had an excellent season as they collected the Division 1 Northern Board League title. The Minor boys picked up silverware in the form of the Division 2 Northern Board League trophy. The Senior Men also created history as they qualified for the Senior Championship Quarter-Final for the first time in the club's existence.
It was a mixed 2019 for the Senior Men, relegated from Division 1 but they also historically reached the quarter final of the Senior Championship for the first time in the club's 36 year history. The league campaign was frustrating with a torrid run of injuries and unavailability of key players severely affecting the squad over the summer. However, our talented youngsters were afforded the chance to gain some valuable Division 1 experience. The Reserve side suffered as a consequence of our depleted Senior panel over the year and will be hoping to be more competitive in the calmer waters of Division 2 football next year. The Ladies were back competing in Division 1 after a short absence from the top tier and they more than held their own with some excellent victories over the year.
The Minor Ladies claimed the Division 2 County Championship. Wins against Glenties, Downings and Killybegs sealed qualification to the semi-final where they once more faced Killybegs. A gritty one point victory set up a final against local rivals Downings. An excellent display sealed back-to-back titles on a scoreline of 3-8 to 0-8.
The Minors Boys delivered Division 2 Northern Board League success with a comprehensive victory over Letterkenny Gaels after four wins from four at the group stages. Their championship campaign ended at the hands of subsequent county champions Four Masters at the quarter final stage. The u16 boy's side lifted the Division 1 Northern Board League title with a masterful display against Gaoth Dobhair in Glenswilly. An epic tussle with Aodh Ruadh in the County Semi-Final, which was decided after extra-time, signalled the end their campaign. The u13 and u14 boys sides displayed a fantastic attitude all year and were among the most improved squads in the club. The highlight of the year for the u12 Boys side was a trip to Croke Park in September where they showcased their skills as part of Activity Day. The u12 girls entered their first side for a number of years and they competed brilliantly all year. The u10 boys trained extremely hard and were rewarded with excellent match performances. 2019 saw another milestone as the club fielded its first u10 girls team. The club also entered u11 and u9 boys teams in the inaugural Autumn Go Games Competitions. The club began to reap the benefits of a full-time schools' coach with record numbers at the younger age groups particularly at u6 and u8 level. Another hugely successful venture undertaken during the year was our club's first ever Easter Camp. Well done to all our underage players who represented Donegal in 2019, further evidence that the future of the club is bright. A special mention to James McGinley and Luke Barrett who took charge of the Donegal Minor Ladies and Donegal u16 boys respectively, with both sides reaching the Ulster Finals where they were narrowly edged out.
The club continues to go from strength to strength in Scór participation under the tutelage of Patrick McBride, competing in four different disciplines. A lot of the members who have been the backbone of our groups in Scór na nÓg over the last few years are now overage and the club would like to thank Cliodhnadh, Owen, Grainne, Sarah and Megan for their huge time and effort over the last five years.
The Club has made great strides in terms of Health and Wellness in the past few years under the guidance of Healthy Club Officer Kevin Mills and that continued in 2019. CLG Baile na nGalloglach were successful in achieving the National Healthy Club Award, one of only four club's within the county to secure this accolade. Our club went Smoke Free as part of the Healthy Club programme during 2019. Other events held during the year included a SafeTALK suicide awareness training day, cardio-pulmonary resuscitation training and reviews of the Clubs Critical Incident Response Plan and Alcohol and Other Drugs policy in line with National Guidelines.
2019 Roll of Honour
Division 2 Minor Ladies County Champions
Division 2 Northern Board Minor Boys League Champions
Division 1 Northern Board U16 Boys League Champions