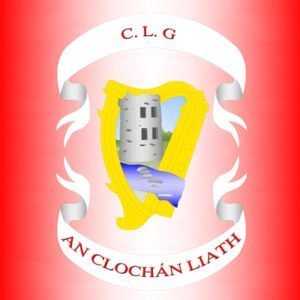 Ainm an Chlub: An Clochán Liath / Dungloe
Dathanna an Chlub/Club Colours: Red and White
Alternative Colours: White and Red
Club Ground: Pairc Na Rosann/ Rosses Park
Founded in 1923, CLG An Clochan Liath is a Gaelige Athletic Association club located in Dungloe in County Donegal. The club have underage teams from under 6 right up to senior men and ladies team. They also promote Irish culture in the form of music, dance storytelling and poetry.
A Decade in Red and White – 2010-19
Since 2010 Dungloe GAA Club has gone from strength to strength both on and off the playing field. The highlight of the decade was the opening of our new Club House in September 2014. After many years of planning, fundraising, late night meetings and negotiations the dream and graft of those gone before came to fruition and our state of the art facilities were opened by the then Uachtarán CLG Aogan O'Fearghaill.
On the cultural side, throughout the 2010's we had various acts participate in Scór na nÓg and Scór Sinsir with many county and Ulster titles bestowed on our competitors. On the field of play the club are fielding more teams than ever from U-8 to Senior level in boys, girls, ladies and men's football as well as hurling with success coming on stream over the years. In recent years the club won their first ever U-14 Hurling County Championship soon followed by a first U-16 Hurling County Title with teams competing at the highest level at both football and hurling Many of our young players represented the club in County Development Squads, County Football and Hurling teams. The U-13 Girls have won back to back County Titles the latest on 2 November 2019.
The Senior teams have competed in all competitions. Our long association with Comórtas Peile na Gaeltachta seen the senior team win the 2010 Donegal Comórtas Peile na Gaeltachta and travel to Belmullet where we suffered defeat in the first game. In 2016 and 2019 we reached the Semi Final of the County Comórtas Peile na Gaeltachta also. Dungloe reached the Championship Reserve Final in 2014 and were defeated in a replay by St Eunans. 2015 seen our Senior team win Division 2 title, 2016 both Senior and Reserve teams made the quarter final of the Donegal Senior Championship with the U-21 team competing in the Championship quarter final also. Over the years emigration knocked on the door of our club and while we were sad to see our players go we are proud to say that many of those who moved on have won honours with club and county teams at home and overseas.
Scór activities, having once been active in the club, have been in decline but in the past four years or so things are again on an upward curve. Catríona Solan has been representing the club in Solo Singing every year from 2010 until 2016 when she decided to take a break after nearly pulling off the ultimate prize. Catríona had won the Donegal Scór competition on three occasions and thereby reaching the Ulster finals, but had no further success until she won the Ulster competition in 2016. She then participated in the All Ireland final in the Waterfront in Belfast, but unfortunately lost out on the ultimate prize by a single point. It is fair to say that Catríona kept the flag flying for the club, on her own over these years. Dáire Ó Baoill replaced Catríona in the solo singing category in 2017 and performed very well by winning the Donegal competition and also reaching the Ulster final at his first attempt. We also had recent success with a very good Instrumental Music group consisting of Geraldine Bonner, Amy McGarvey, Aisling Sweeney, Karl Doherty and Joseph McBride where they twice won through to the Ulster final. Last year we had one of our most successful participation in Scór Sinsear where we had entrants in six out of the eight categories. Dancing being the ones where we didn`t compete. Out of the six we had four who won through to the County Final, and as stated earlier our instrumental group won through to Ulster.
In Scór na nÓg we are slowly getting things moving again. We have been competing in the past four years and we have had success with our Instrumental Music group of Eimear and Eoghan Walsh, Crona Melly, Colm O`Donnell, Neil and Caitlin Kennedy who qualified for the Donegal final in the last three years. Last year we had entrants in solo singing, instrumental music, ballad group and Trath na gCeist and we will have similar competing again this year. A lot of hard work goes into getting people to commit and then practice and compete on behalf of the club and we are very thankful to all the organisers and competitors who help.
Brief History of Hurling in Dungloe
Dungloe GAA club was founded in 1923 and they have won seven Donegal Senior football championships with the last championship won in 1958. Other significant accomplishments the winning of the intermediate football championships in 1978, as part of Rosses Rovers and 1986 as Dungloe. In addition, Dungloe won a junior B championship in 1983. In the Comortas Peile Na Gaeltachta the club won a Junior all Ireland title in 1986 and a Senior title in 2001. The club has also produced many players who have represented Donegal at all levels including two players who were awarded all-stars Tony Boyle in 1992 and Adrian Sweeney in 2003.
In recent years the club has broadened its sporting endeavours to include hurling, ladies' football & in 2021 our first camogie team fielded at U12 and u14 levels with the intention to play at U16 and perhaps senior level depending on player availability in 2022. Hurling having been established almost 14 years ago in the club has now started to show the fruits of the hard work with our Junior Hurling team playing today. The club is proud to have players now coming through to represent the county at Senior and underage levels
Dungloe won their way to their first county hurling final in 2014, being an u14 div 2 final , and in 14,15,16 won three successive titles at u14 . During this time, we competed in two national Feile and made lifelong friends with clubs such as south liberties of limerick. Our teams then competed in 2 successive div 1 U16 and 2 div 1 minor finals over the next 4 years and in addition the last u21 div 1 final played in 2019.
Camogie flourished this year with our u14s reaching the div 2 county final also in their very first year with a Dungloe representative being part of the the u14 county squad reaching the ulster final.
Our local secondary school the RCS won a colleges ulster title in 2016 and our local national schools have all competed in Cumann Na mBunscoil competitions with Roshine national school also winning the Letterkenny large schools competition on two occasions. We have a rising number of coaches mentors and helpers, a lot of whom have recently completed foundation hurling courses and a healthy hurling and camogie committee within the club
So overall we have momentum with dedicated players, parents, committees, schools, and club supporting the growth of all its 4 codes
AN CLOCHÁN LIATH – SENIOR BOARD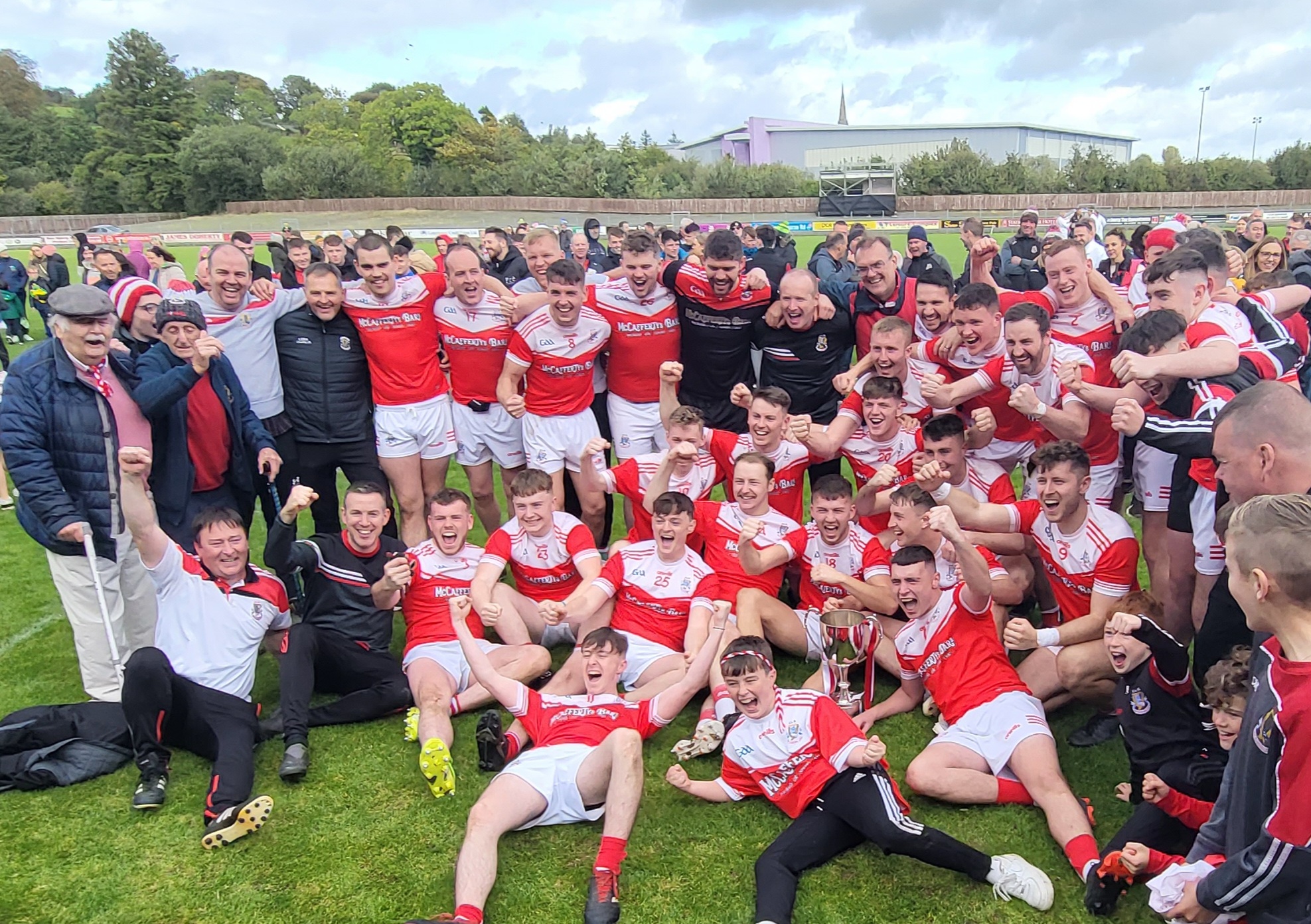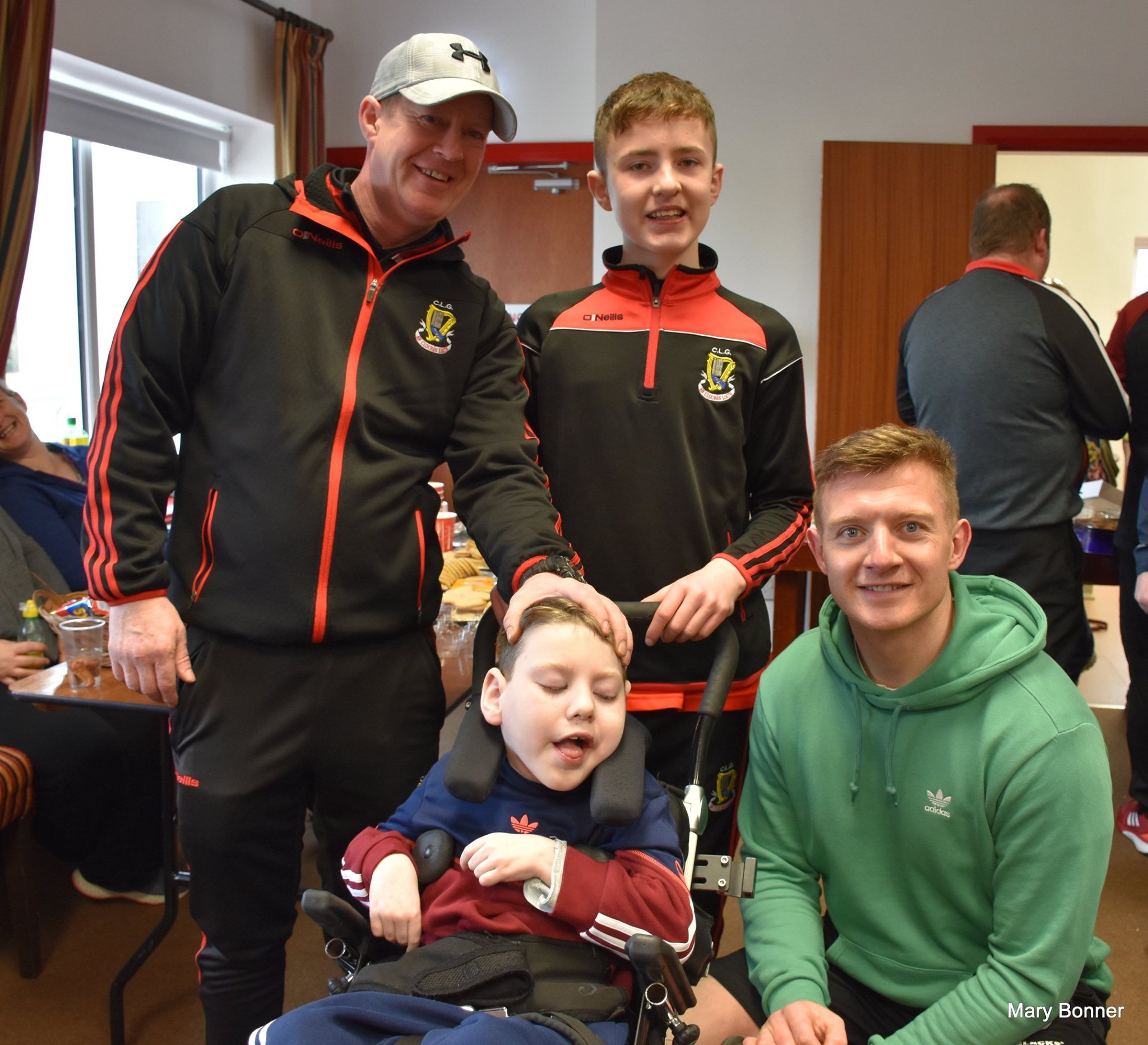 Joe Canning visits Dungloe for a Training Session
AN CLOCHÁN LIATH – BORD NA NÓG
Cathaoirleach
Tony Boyle
tboyle@keypoint.ie
086 3871216
Rúnaí
Marie Therese Gallagher
dungloemb@gmail.com
0872982248
Oifigeach Caidreamh Poiblí
Claire Bonner
clairekelly77@hotmail.co.uk
0876408478
Regional Board Delegates
Paul Martin
0864012070
Faoi 7
Shaun Sharkey
shaunsharkey80@gmail.com
0872032613
Faoi 9
Alan Rodgers
alanjrodgers83@gmail.com
0871365458
Faoi 11
Paul McGee
paul.mcgee@bennettc.co.uk
00447939443946
Faoi 13
Paul O'Donnell
Charlie Fery
paulodonnell74@yahoo.com
charlie.ferry@kavanaghgroup.ie
0876694811
0868375810
Faoi 15
Danny Kerr
danny716@btinternet.com
00447736065573
Faoi 17
Mark Clerkin
markclerkin3@gmail.com
0868410097
| 1st Twelve | | 2nd Fifteen | |
| --- | --- | --- | --- |
| 1 Danny Rodgers | 7 Darren Curran | 1 Damien McGowan | 9 Oran Fallon |
| 2 Conor O'Donnell | 8 Dylan Sweeney | 2 Karl Magee | 10 Gerard Walsh |
| 3 Ryan Connors | 9 Matthew Ward | 3 Dylan Wallace | 11 Jason McBride |
| 4 Martin Redmond | 10 Daire Gallagher | 4 Jordan Saville | 12 Christy Green |
| 5 Mark Curran | 11 Daniel Ward | 5 Conr Diver | 13 Rory McLaughlin |
| 6 Barry Curran | 12 Oisin Bonner | 6 Ryan Brennan | 14 David McCarron |
| | | 7 Aaron Ward | 15 Eoin Duggan |
| | | 8 Adam McCafferty | |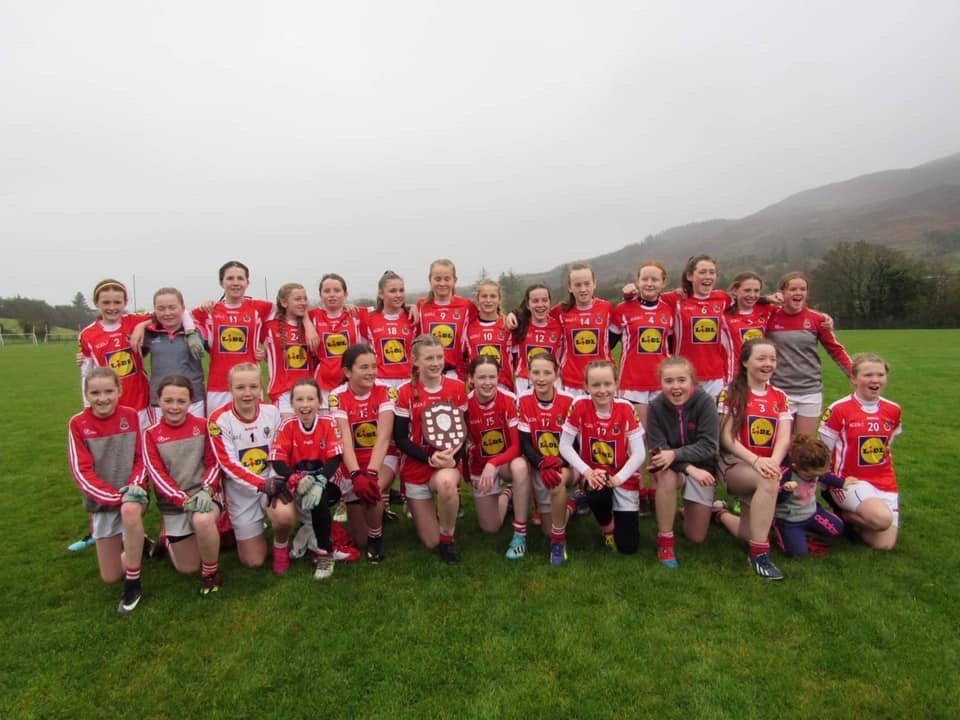 The Club Year – 2019
2019 was an exciting year for all in Dungloe GAA Club where activities both on and off the field kept our volunteers busy. In March we launched the Pitch Development Draw to build another pitch known as Dungloe's Uphill Battle.
On the playing field the Senior team reached the semi final of Donegal Comórtas Peile na Gaeltachta losing out to Cill Chartha. The league run was topsy turvy but some hard fought for results seen the team retain their Division 2 status for another year. A run in the championship wasn't to be this year either but both reserve and senior players gave a good account of themselves in all matches.
Great work is being done by the coaches and managers of our underage teams. Winter Skills Academy is starting again this year and the fruit of this training is beginning to reap rewards. The u8s, under the management of Ray Sweeney, and Paul McGee's under 10s progressed well over the year and competed well in blitzes throughout the summer months. The under-12s, managed by John Bonner, played in the Southern Regional Board's Division 1 while the U-13s and u-14s were both runners-up in Division 2 of the Southern Board leagues – Mark Clerkin and Charlie Ferry were joint managers of these two teams.
Our underage girls had another very successful season on the football pitch. Our u-14 and minor girls made it to their respective semi-finals and our U-16s girls lost in their final. Pride of place goes to our u-10 girls who won the prestigious Letterkenny Gaels competition and our u-13 girls won the Division 1 championship for the 2nd year in a row! Our senior girls continue to go from strength to strength. Overall, a great year for our girls.
Role of honour
Divisiion 1 u-13 Girls County Championship